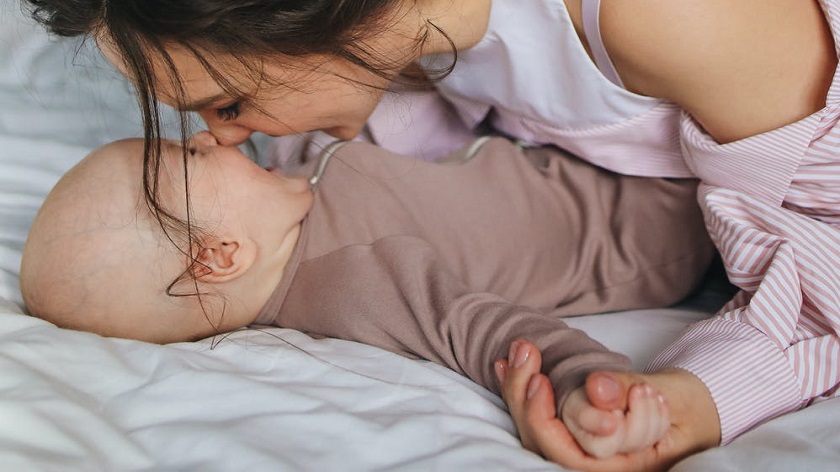 Bradford Library Service is offering the programme of yoga sessions for parents and carers as part of Bradford Baby Week from 9 November.
The sessions will run every Tuesday for six weeks, starting on 10 November, 10am – 10.30am and will use a different story each week to integrate yoga poses, stretches and music.
These unique sessions led by yoga specialist Diddly Oms will allow both parents and babies to benefit from combining gentle exercise and storytelling, while creating lots of opportunities for bonding and closeness between a parent and baby.
Taking part in activities like 'stretch with stories' can help to develop and nurture a baby by supporting their physical, emotional and social health which impacts the way they develop, communicate and interact with other people and the world around them as they grow. It is also supports the parent or carers wellbeing, mental, social and physical health.
Bradford Baby Week which has a focus this year on 'why wellbeing matters' will run from 9-13 November and is co-ordinated by Better Start Bradford. The week itself will see over 30 free events and activities on offer led by organisations across the Bradford district.
Cllr Sarah Ferriby, Bradford Council's Executive Member for Healthy People and Places, said:
"We know that sharing books with children really supports health and wellbeing during childhood so adding some simple yoga poses to storytelling means parents and carers can benefit too.
"Bradford Libraries want to start a child's reading journey as early as possible and these fun interactive sessions will certainly help them on their way.
"I really urge families take up this opportunity to try these sessions at a time when going out to classes may be limited or more difficult.
They are free to attend and families can join in from home."
Susan Brewster-Craig, Development Officer for Early Years & Bookstart at Bradford Council, said:
"The Library Service is still operating and has lots of lovely new book stock in our libraries perfect for parents and carers to access and read along with their babies, toddlers and children.
"It's never too early to start a child's reading journey, a baby can even hear the sound and recognise the voice and tone of a parent way before they are even born.
"I would encourage families to not only join in with these fun and unique yoga sessions, but to search our online catalogue, order books in, and arrange a time to collect or swap books to share with their children."
To sign up to the 'stretch with stories' free online yoga sessions email: susan.brewster-craig@bradford.gov.uk or to find out more about Bradford libraries visit: www.bradford.gov.uk/libraries
To find out what others activities are taking part during Bradford Baby Week, visit: www.betterstartbradford.org.uk