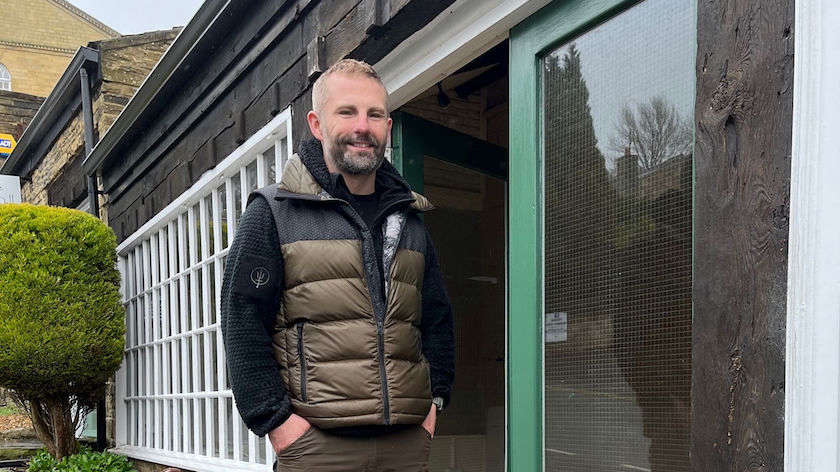 Former marine and Afghanistan veteran Tommy Bayliss is opening a new 'couch-to-commando' style fitness training studio in Skipton's High Corn Mill.
The Commando Mindset Fitness Studio is due to open on 1st April and aims to bring some fun to training sessions by creating workouts using items including sandbags and even casualties!
Tommy, who served for 8 years with the Royal Marine Commandos, including on three front line operational tours of Afghanistan, said: "Fitness has always been a part of my life and it has long been a dream to bring a more functional style of training with a military edge to everyday life movements.
"We'll be offering couch to 5K training for people just getting into fitness as well as more challenging regimes for those who are really into it – from strength and conditioning to endurance and cardio.
"It's quite different to anything else on offer in the area and as well as improving physical health, it offers mental health benefits too. It takes people out of their comfort zone and is quite an addictive style of training".
After leaving the marines in 2013, Tommy joined Network Rail as an engineering supervisor and also started working for Skipton Fire Service. There, his role in tackling a local pub fire earned him a commendation from the chief fire officer.
During this period, he also set up his 'Commando Mindset' personal training business, operating from the garage of his home on Regent Road in Skipton where he lives with wife Laura and young daughters Penny and Lilian.
Tommy adds: "I've been training a growing group of people during evenings and weekends and now have quite an online following too. The name and the concept are out there, and it was time to make the move to bigger premises.
"The space I've taken over at High Corn Mill is perfect and as well as a good-sized gym, the entrance area will have a coffee and wellness bar offering protein shakes. It will be somewhere where people can relax and socialise before or after workouts."
High Corn Mill landlord Andrew Mear told us: "The mill is becoming a real hub for health and wellness businesses and Tommy's new venture represents an exciting and unique new style of fitness training for people in the area."
Find out more about Tommy's venture at CommandoMindsetPT.com