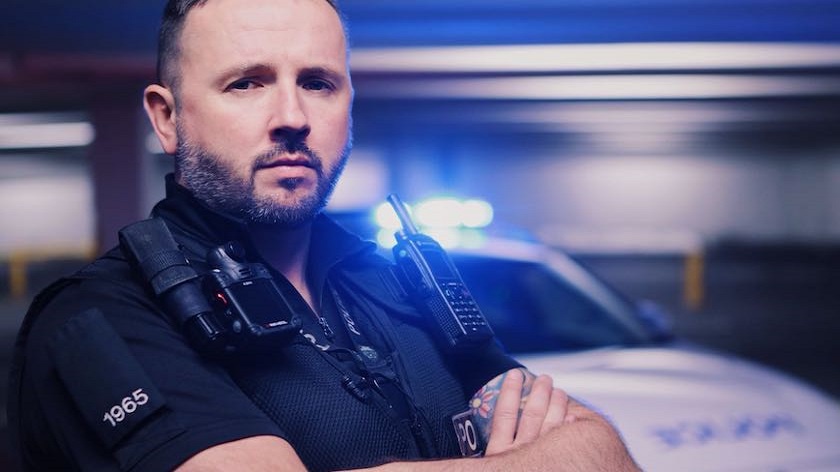 A West Yorkshire police officer who retired from the force due to ill health and work-related Post Traumatic Stress Disorder has written a book about the ups and downs of policing.
44-year old Ben Pearson left the police in October 2020 after 19 years as an officer. His career saw him work out on patrol, training new officers and on the special operations and Roads Policing units. His first role with West Yorkshire Police was on the beat in the Keighley and Ilkley areas.
While a serving officer, Ben received 8 commendations for bravery and outstanding police work and 2 judges' commendations for the high profile arrest and conviction of a murderer.
In recent years he has also become a familiar face on Channel 5's Police Interceptors as well as appearing on Emmerdale and television drama DCI Banks.
His first book, Handcuffed Emotions - A Police Interceptor's Drive into Darkness, Ben tells of his fight, not only for his family, his health, and his sanity, but against the system that he believes failed him
After dealing with a series of fatal road collisions involving children and also losing his parents, Ben's mind became his worst enemy.
Ben says: "I hope my story helps others to recognise what frontline emergency staff go through daily. I hope people can see the human behind the uniform. I also hope that by me sharing my experiences and stories that I will continue to help others because that's the main reason I wanted to be a police officer in the first place."
He says he hopes his story helps others (policing and non-policing) to spot the signs, support the frontline staff, and seek help when it comes to mental health. 20% of the proceeds of the book will go to The Kaledidoscope Plus Group – a mental health and wellbeing charity.
Click here to listen to Ben talking to Stuart Clarkson on the Rombalds Radio Local podcast.
Click here to order the book from Amazon
Well that's it! It's done! To help people with mental health, "Handcuffed Emotions" is available on the 1st December on @AmazonUK @amazonbooks with proceeds going to @Kaleidoscope_PG. Thank you to all who helps and supported me.@sofiacann1 @MonicaShafaq @policecommander pic.twitter.com/hUbGwWnsMx

— Benjamin Pearson (Retired PC1965) (@bs_pearson) November 20, 2020