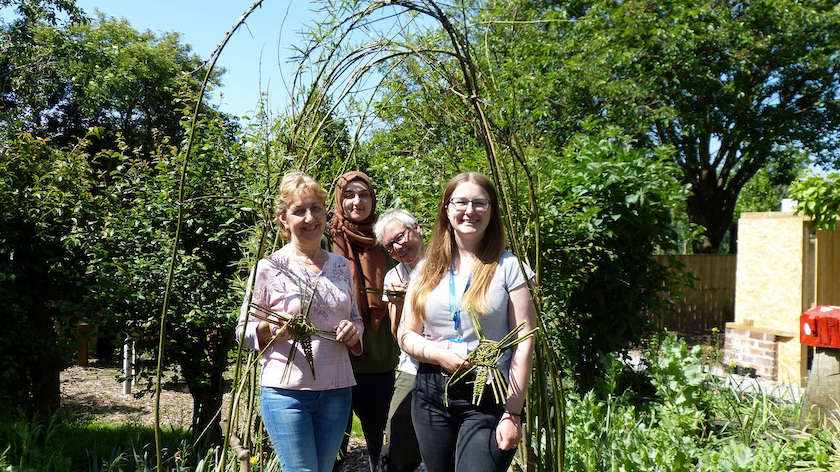 We're being encouraged to think about whether we know someone who might be classed as an 'unpaid carer' ahead of Carers Week next week.
Local charity Carers' Resource is planning a range of events and activities across the Bradford and Craven districts to mark Carers Week, which runs from 5th to 11th June this year.
The charity supports unpaid carers - that's anyone who looks after a family member or friend who has a disability, mental or physical illness, addiction or frailty.
The theme of this year's Carers Week is 'Recognising and supporting carers in the community'.
Carers' Resource is inviting local organisations, politicians, council officers, health officials, businesses and community groups to its base in Shipley on Thursday 8th June, from 2pm-4pm, to find out more about how they can better support carers.
The charity's staff will also be out raising awareness of unpaid carers in supermarkets across the districts, and there are many exciting, relaxing and fun events being held for carers too.
Chris Whiley, Carers' Resource CEO, said: "Unpaid carers make a huge contribution to their families, friends, and to society as a whole.
"Everyone has a role to play in raising awareness of caring, and making sure carers are able to access the information and support they need.
"That's why we're asking people to think - do you know an unpaid carer? The chances are, you probably do. Three in five of us will be an unpaid carer at some point in our lives.
"We know that many people who are caring for a loved one don't recognise themselves as a 'carer'. Others may not need any help right now. But it's important that people know Carers' Resource is here for them, to offer emotional and practical support, because caring for a relative or a friend can be tough.
"During Carers Week we also have a great range of events taking place for carers themselves, and we hope they will find these relaxing and enjoyable."
Activity highlights for carers during the week include an open event at the Carers' Resource allotment in Undercliffe, Bradford, on Monday 5th June 11.30am-1.30pm, with free plants available.
There is also a Carers Week Afternoon Tea at Carers' Resource in Shipley on Wednesday 7th June, 1.30pm-3.30pm, and a Carers Week Special at the allotment craft group on Thursday 8th June, 1pm-3pm, where carers will be invited to help make a scarecrow.
To find out the most up to date information about Carers Week events, and for details on booking events, visit the Carers' Resource website at carersresource.org/carers-week-2023
If you would like to attend the drop-in event at the Shipley office (15 Park View Court, St Paul's Road, Shipley BD18 3DZ), please email engage@carersresource.org. Alternatively call Carers' Resource on 0808 50 15 939 for more information.