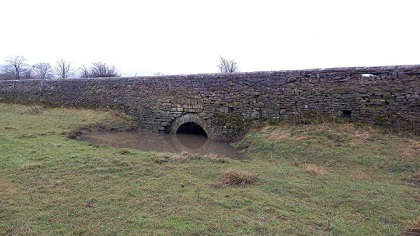 An extensive maintenance scheme on culverts along Limehouse Lane in Skipton is due to begin later this month.
North Yorkshire County Council's highways team will begin the work on Tuesday, August 31, lasting for four weeks.
Councillor Patrick Mulligan, member for the Airedale division, said: "The essential work on Limehouse Lane will see the arches of two culverts strengthened so they can withstand heavy loads as well as general repointing and underpinning.
"We appreciate this is a well-used road but hope the short diversion doesn't pose too much of an inconvenience to road users. We ask for your patience while the work is being carried out and will keep the public updated of any changes to the schedule."
During the four-week period Limehouse Lane will be closed to vehicles and there will be a signed diversion route through Pale Lane and Carla Beck Lane. Pedestrian access will be permitted with a safe walkway and temporary footbridge installed over the excavation.