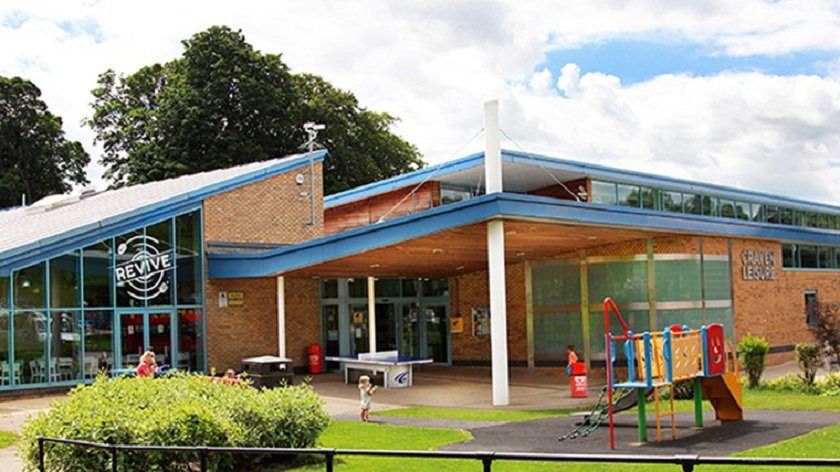 Craven District Council is set to go £631,000 over budget in the current financial year with rising energy bills at leisure centre blamed.
James Hordern, finance manager at the authority, wrote a quarter 2 financial performance report that was presented to councillors at a recent meeting.
Mr Hordern wrote the overspend from a total budget of £8.9m "reflects the fact that the council is operating in very uncertain times" due to increased energy bills at its properties and how the cost of living crisis is impacting on its revenue streams.
The report noted that Craven Leisure in Skipton has seen energy bills more than double.
Agency staff mainly employed within the council's waste management department also accounted for some of the overspend. The report said there was a staff salary underspend of £113,000 but this was offset by an overall spend of £324,000 on agency staff. The amount spent on agency staff 48% higher than when compared to the same period last year.
Mr Hordern wrote the authority aims to minimise the use of agency staff but "it is sometimes unavoidable" to ensure services are delivered.
Conservative council leader Richard Foster told councillors that the figures "are what they are — we're suffering the same as everywhere else."
Chris Rose, Labour councillor for Skipton West, said that despite current financial pressures the leisure centre is still a positive for Craven. She said: "It still seems to be trotting on there quite happily."
To help reduce energy costs and carbon emissions at the facility the council is installing an air source heat pump and over 500 solar panels on its roof.
Simon Myers, Conservative councillor for Gargrave and Malhamdale, revealed in the meantime the council has written to government ministers and the Prime Minister Rishi Sunak regarding support for energy bills at Craven Leisure.
Cllr Myers said: "We've had a vaguely positive response, as in it wasn't a no, but the latest is they are not seeing leisure as especially energy dependent as opposed to museums which is an interesting logic that I couldn't quite follow. Heating swimming pools costs rather more than galleries.
"The leisure centre is very busy and the use is back to pre-Covid levels which is very encouraging. But like everywhere else we've been hit by much higher utility costs. It's a 124% increase for the council."