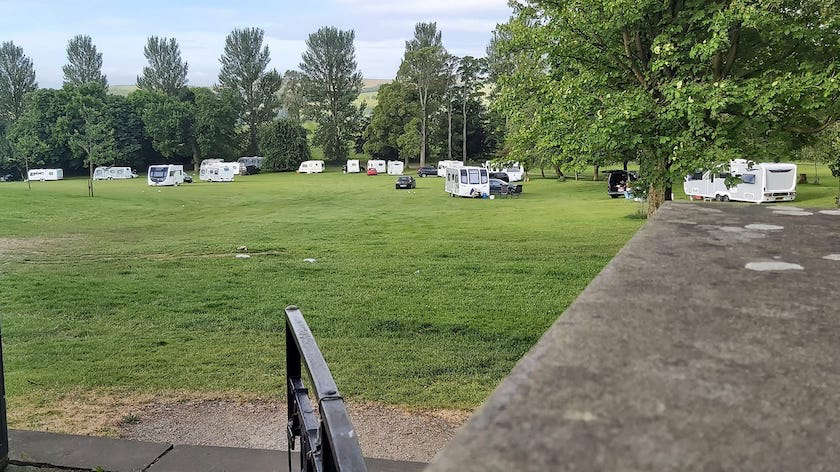 Image: Skipton Community Noticeboard on Facebook
Craven District Council says a group of travellers currently in Aireville Park in Skipton have been told to leave by Thursday afternoon.
A handful of caravans arrived between Monday evening and Tuesday morning, and the council says it received a 'number of calls' from people about the unauthorised encampment.
In a statement, the council said: "Legislation guides how we respond to travellers on council-owned land and we are following the agreed procedures to move on the unauthorised encampment as quickly as possible.
"Following a welfare assessment required by law, Craven District Council has today (Wednesday) issued the travellers on Aireville Park with a Direction to Leave by 4pm on Thursday, June 30th. If, after that time the travellers remain on Aireville Park, we will progress to the next phase of action and seek an order through the courts.
"We have received a number of calls from concerned members of the public relating to the litter strewn across the park. We would like to reassure you that our Cleaner Neighbourhood Teams have visited the site and supplied the travellers with bin bags for their waste. However, once the unauthorised campers have left the site, we will take steps to ensure the land is restored to a clean and tidy state."
A major event for Skipton Pride is due to take place in Aireville Park this Saturday (2nd July) between 12noon and 8pm, organised by Skipton Town Council and partners.