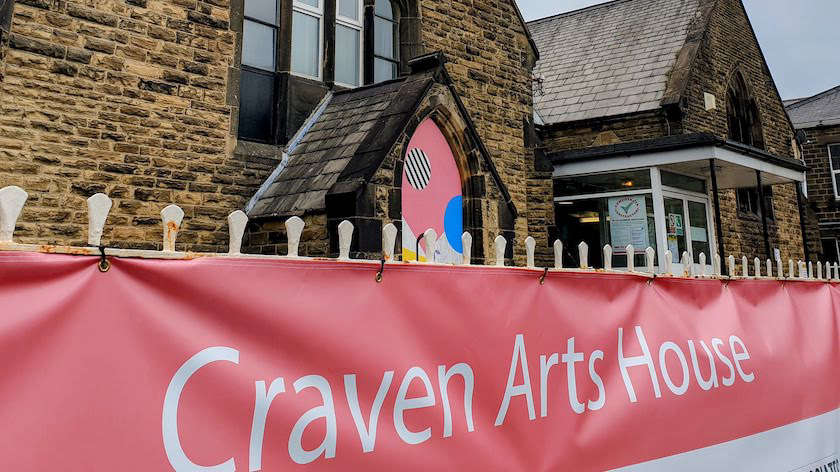 Craven District Council is celebrating after being given £150,000 by the Arts Council England to create sound recording and green-screen studios in Skipton.
The money will be used to give a new lease of life to a redundant youth and community centre on Otley Street in the town.
It's being provided by Arts Council England's Capital Investment Programme and will pay for the creation of sound recording and green-screen video studios, along with a central creative community space at Craven Arts House.
The project is repurposing the old school and community centre as a creative careers hub offering incubation, mentoring and development space for career starters and young creatives, as well as affordable studios for all creative professionals.
Cllr Simon Myers, Craven District Council's Lead Member for Enterprising Craven, said: "We're incredibly excited to have been awarded this grant, which will enable Craven Arts to support practitioners needing animation and sound recording spaces – neither of which are currently readily available in Craven.
"This exciting and worthwhile project is another huge step toward supporting and developing creative industries in the district.
Craven Arts House was originally a primary school built by the Baptist church in 1844 and has been used more recently as a youth and community centre. When it was left vacant, Craven District Council purchased the building from North Yorkshire County Council and embarked on the Craven Arts House project with local charity Craven Arts. The first phases of the major refurbishment was funded by Historic England's High Street Heritage Action Zone. The project will give the building a new lease of life as it continues to be a community venue - now with a creative focus.
Darren Henley, Chief Executive of Arts Council England, said: "With investments in the buildings, equipment and digital systems of cultural organisations across England, we are helping to secure the future of that infrastructure, and making sure that people from every part of the country can continue enjoying all the benefits it delivers for years to come."
The project is due to be completed by April 2023, although first studios should be up and running by Autumn 2022.