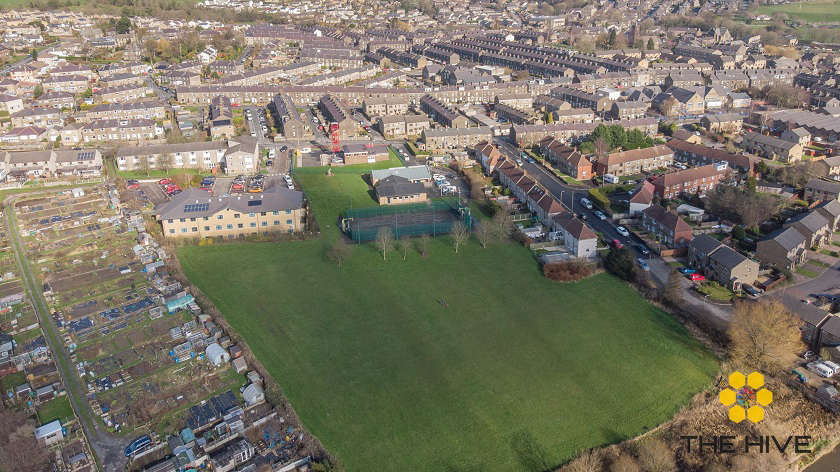 Councillors in Bradford will consider a proposed compromise for a playing field in Silsden next week, which would see a portion of the land retained for community use.
The council-owned land behind The Hive on Elliott Street was due to be sold for housing now that Silsden Primary School has moved to a new site at the other side of the town.
That proposed sale - as well as the sale of the two former school buildings - was part of the funding package for the new school, which opened on Hawber Cote Lane in Silsden in January 2022.
Bradford Council says 'more detailed planning work' has been ongoing following a campaign led by The Hive community centre for the playing field to be retained for the community rather than built on.
The council says it has been considering 'the balance required between the demand for additional housing in Silsden and the retention of Public Open Space.'
Now it has come up with a compromise, which would see a more modest residential development, allowing the majority of the field to be transferred to The Hive at no cost, and retained for the benefit of the local community.
Cllr Alex Ross-Shaw, Bradford Council's Executive Member for Regeneration, Planning and Transport, said: "We do need housing in Silsden and as a Council we have a statutory duty to obtain 'Best Value' for the taxpayer when disposing of property and land. However, we need to balance that against other factors like access to open space. Having considered the points raised by the community, particularly around how the playing fields are now used as Public Open Space, we believe we have found a reasonable compromise that will maximise the use of the public open space available for local residents and allow a moderate residential development to be built."
A spokesperson for Hive said: "The Trustees of the Hive Silsden CIO are pleased with the compromise position being proposed to Bradford Council's Executive and that it acknowledges the need for more open spaces in Silsden. There's a huge strength of feeling on this issue in the community so it's good to see the Council have listened to those concerns. Although there will be a limited housing development on the field, the rest of the land will allow us to take some of our plans forward for children's play space, and facilities for sport and leisure, which will be of great benefit to the community in Silsden."
Councillors on Bradford Council's Executive committee will discuss the proposal next Tuesday (4th October)