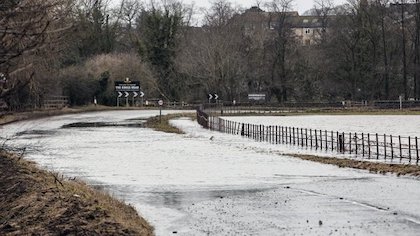 Leading councillors have urged parishes across North Yorkshire to develop bespoke resilience plans to help deal with an array of potential situations in future, following the success of community action during the pandemic.
Councillor Karin Sedgwick, chair of the authority's care and independence scrutiny committee, highlighted the importance of communities having at least a skeleton scheme after hearing public health bosses emphasise how important the public's working together had been in limiting impacts of Covid-19.
Councillor Sedgwick told the committee: "It does not have to be a flooding disaster for it to be all hands on deck and 'where are the vulnerable people?'. The Covid-19 pandemic has really proved that resilience plans are worth doing even if you do a basic one."
After the meeting, the council's executive member for stronger communities, Councillor David Chance, welcomed the suggestion and said help would be offered to any of the county's 731 parishes wanting assistance with developing a plan.
He said: "There are a lot of small parishes in North Yorkshire with a small precept and for them it is slightly more difficult, but when you have a small parish a lot of people know just about everyone anyway, so you get that help going out from neighbours."
Councillor Chance cited how the Masham community had come together to develop an over-arching group overseeing matters ranging from community transport to elderly exercise.
He said: "As we moved forward into the new unitary authority groups like that will come to the fore as we try double devolution, where we try to devolve things down to parishes and the budget to do it, but only where they want to take them on."