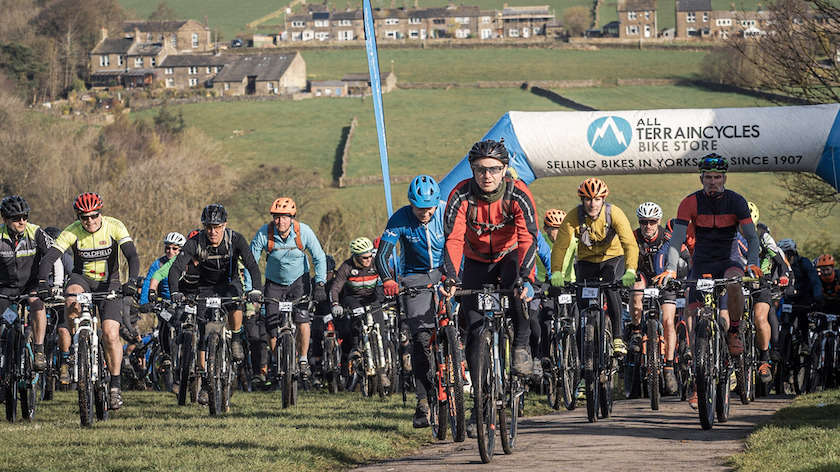 Local cyclists are being encouraged to sign up for a fundraising ride to support Manorlands Hospice on Sunday 11th June.
The Sue Ryder Bronte Off Road Bike Challenge, which is now in its 16th year, has raised more than £150,000 over the years. Last year's Bronte Mountain Bike Challenge saw over 170 people take part and raise more than £8,000.
This year's event will start and finish at West End Fields, Penistone Hill Country Park Haworth, courtesy of Haworth and Oxenhope District Bridleways Group.
Participants have the choice of four routes, all of which are suitable for all types of mountain bikes and gravel bikes. Each route is Bronte-themed, as participants travel through the same landscape that inspired their world-famous novels.
The Heathcliff route is the longest at 35.6 miles with a 4,422ft cumulative climb, followed by the Charlotte (26.4 miles) and Emily (22.3 miles). The Anne route (13.9 miles) is the shortest and recommended for families and relative beginners.
Organised by the Manorlands Cycling Events Fundraising Group, the challenge is once again sponsored by long-time supporters All Terrain Cycles of Saltaire and Pure Residential Letting Specialists of Keighley.
There is no obligation for participants to fundraise, but any money they do raise will help Sue Ryder continue to be there when it matters - providing compassionate palliative care to people who are living with life-limiting conditions, as well as supporting their loved ones.
Andrew Wood, Community Fundraising Manager at Sue Ryder Manorlands Hospice, said: "This cycling event is suitable for the whole family and any standard of rider, so we hope lots of people will sign up and join us for a day of fun, fresh air and spectacular views - all while raising funds for a good cause."
Everyone who takes part will receive a bespoke Bronte Mountain Bike Challenge water bottle thanks to Pure Residential Letting Specialists, and a well-earned hot meal at the finish line.
To find out more about the event, or to register, visit sueryder.org/brontembc.