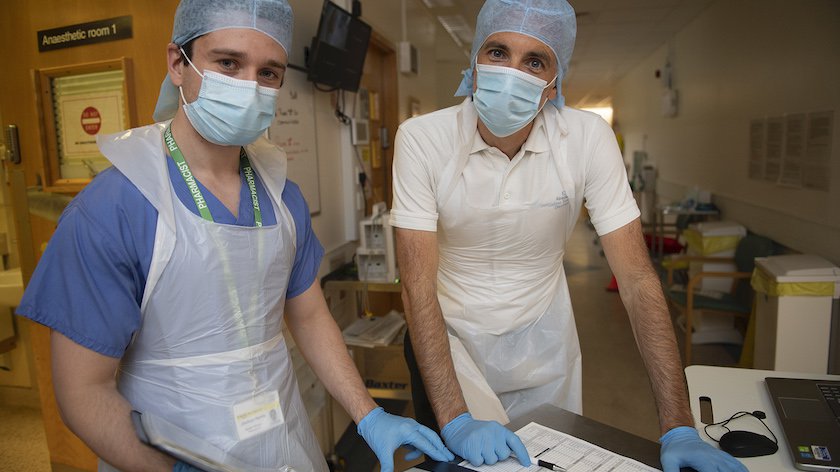 Airedale NHS Foundation has been allocated more than half a million pounds of government funding to introduce electronic prescriptions.
A pot of £16m from the Department of Health is going to 16 hospitals across England, with Airedale receiving £564,000. Outdated paper prescriptions will be replaced with digital ones, which aim to improve patient safety and reduce errors.
Gavin Miller, Chief Pharmacist & Controlled Drugs Accountable Officer at Airedale NHS Foundation Trust says: "It is great news for the patients of Airedale NHS Foundation Trust that we have been awarded this funding for our electronic prescribing and medicines administration system.
"This funding will improve patient safety for approximately one million prescriptions that are written annually across the organisation, help reduce medication errors, and will provide significant benefits for patient care. Improved systems will save staff time, meaning that staff will be able to provide higher quality care for our patients."
Minister for Patient Safety, Nadine Dorries said: "We are determined to make the NHS the safest healthcare system in the world. The introduction of digital prescribing systems has helped us reduce potentially deadly medication errors and save our hardworking staff valuable time, enabling them to dedicate their full attention and care to patients.
"As we enter what is set to be a challenging winter, the best way we can continue to protect patients and staff is if we all work together and continue to follow the national restrictions to suppress the virus."
The above photo, taken by Andy Stenning, shows: Josh Harris, Lead Pharmacist for Clinical Services and Nick Bergin, Dietitian at Airedale NHS Foundation Trust.