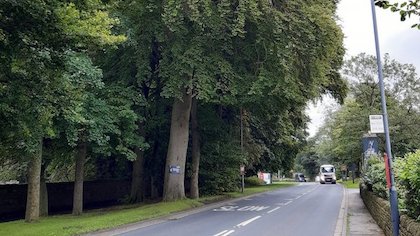 Work to remove a dangerous tree means that the A6068 will be closed outside the Dog and Gun pub at Glusburn for five days.
The road is the main route between Keighley and Colne, but will be closed from Monday 1st March until Friday 5th March between 9am and 4pm each day.
North Yorkshire County Councillor Philip Barrett said: "The disease in the tree means there is a significant risk of branches falling off and given its close proximity to the road this poses a safety hazard for road users.
"There are a number of healthy trees on the verge so please be assured that this won't considerably change the appearance of the street."
A number of replacement trees have already been planted in the verge towards Carr Head Lane by the Parish Council. These have been funded from Councillor Barrett's locality budget.
Advance warning signs are in place and there will be a signed diversion for drivers to follow.
North Yorkshire County Council says that the workers on site will be observing all government guidelines on safe social distancing.