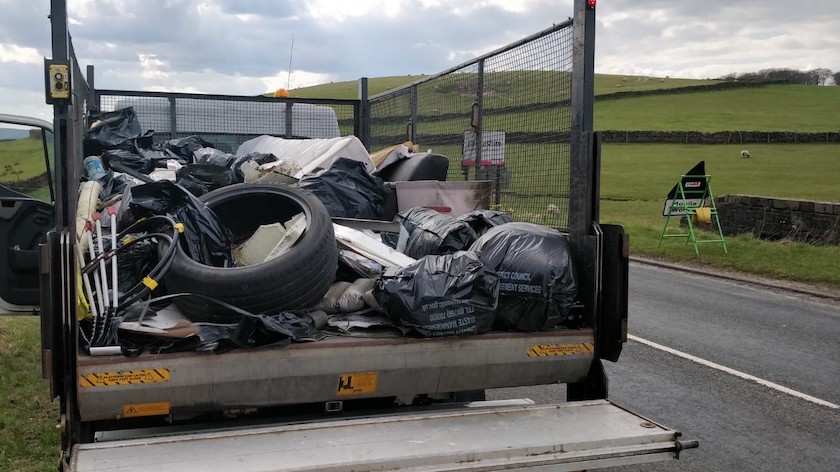 The first three weeks of a Spring Clean of verges along roads in the Craven district has resulted in the collection of more than three tonnes of litter.
Craven District Council's clean-up started on 6th April and will run for around 8 weeks.
Tracy McLuckie, Environmental Services Manager at Craven District Council, said: "Our teams are working hard around the district to ensure Craven looks at its best for residents and visitors.
"Unfortunately there has been a huge amount of litter left by thoughtless drivers along our roads this year. We have even had a couple of drivers throw litter out of their car window while passing the crews.
"We have to plan this clean-up programme carefully as it can be dangerous working on the verges of busy roads, and we need to create a rolling road closure to protect staff. We ask drivers to be patient and considerate, and of course we would urge people not to drop litter and fly-tip in the first place."
One item found by the team was a bag containing keys, money and ID, which had been lost from the back of a motorbike. The owner was contacted and the bag returned.
If groups would like to organise or take part in a litter-pick event or community clean-up, Craven District Council can help by providing free refuse sacks, gloves, litter-pickers and free collection of the rubbish. Please contact Waste Management Services on 01756 700600, or email wastemanagement@cravendc.gov.uk for more information.