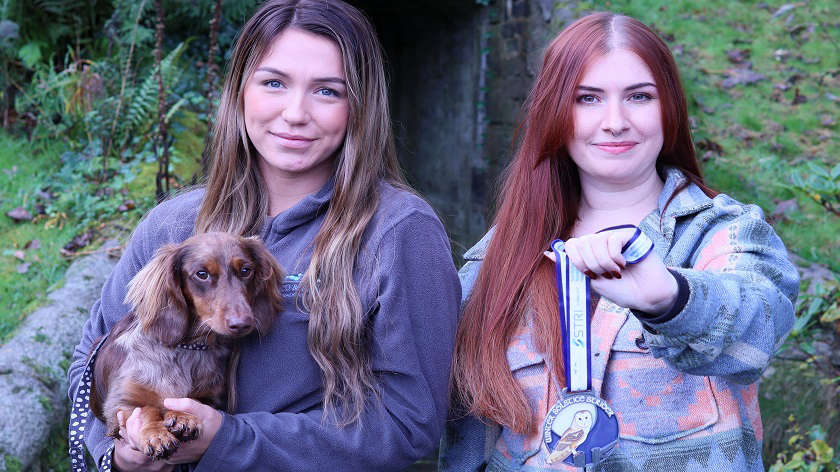 The Winter Solstice Strider is set to return on the shortest day of the year in support of Sue Ryder Manorlands Hospice based in Oxenhope.
This year's event will take place on the evening of Friday 22 December and will involve 10k and 5k routes through the St. Ives Estate in Bingley.
Jessica Walker of Coco and Barley, this year's headline sponsor, said: "Sue Ryder Manorlands Hospice has been an ongoing support for palliative care in our local community for so many years. Anything we can do to help the hospice raise funds and continue to offer such wonderful care we jump at the chance to help with.
"The hospice is close to my heart as they cared for my best friend's father so well. At a very sad time the team at Sue Ryder Manorlands Hospice made a difficult situation somewhat easier for him, her and the whole family.
"It also seemed very fitting to be holding the event at the St. Ives estate, a place where many of our team use regularly for our lovely walks. As dogs on leads are allowed to take part this year we're hoping for a big turnout on the night!"
The event will be hosted by STRI and parking will be provided by Bingley St. Ives Golf Club. Tina Jessop, Head of Marketing and Communications at STRI said: "We are delighted to be supporting the Solstice Strider for the second year. It was a resounding success last year and we're keen to continue our involvement and support for this highly regarded local charity. We look forward to hosting the event and meeting all the runners on the night."
All participants will receive the bespoke owl themed Winter Solstice Strider medal, whether they are at the event in person or taking part virtually. Participants are encouraged to wear headtorches as the event will be in the dark.
For more information and to sign up visit sueryder.org/solsticestrider