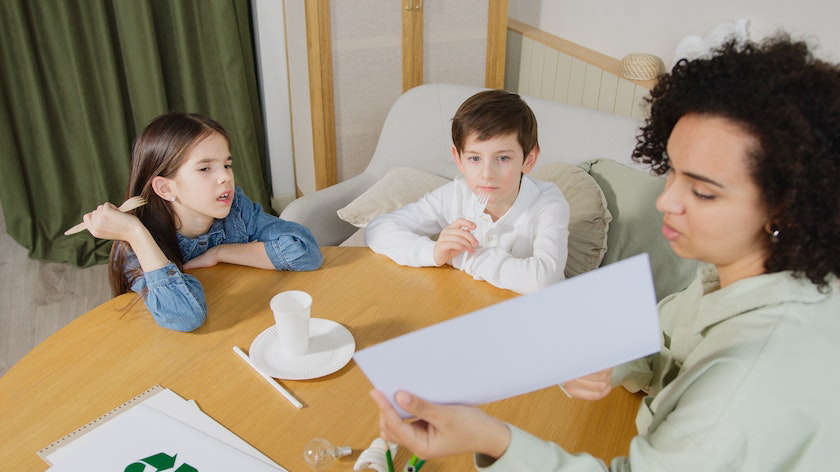 Bradford Council has begun a review of elective home education in the district, and wants the views of parents who've chosen to teach their own children instead of sending them to school.
Elective home education is a term used to describe a choice by parents to provide education for their children at home or in some other way they desire, instead of sending them to school full-time.
The review is being undertaken by the council's Children's Services Overview and Scrutiny Committee and hopes to hear from parents who have chosen to educate their children at home.
The committee, chaired by Councillor Geoff Winnard, will also receive and consider evidence and information provided by partners and a range of other interested parties.
As part of the review, the council is encouraging parents to come forward and voice their experiences of elective home education. The review is interested in understanding why parents choose to educate their children at home, the challenges parents face in doing so and the support that Bradford Council provides to ensure that children are getting an efficient education suitable to their age, aptitude and any Special Educational Needs. In addition, the review also seeks evidence about the issues around educating children with special educational needs at home.
Despite the term 'compulsory school age', education does not have to be undertaken through attendance at school, even though parents can request a state-funded school place and the local authority is obliged to find one - or make alternative arrangements for education of your child. Parents not the state are responsible for ensuring that children of compulsory school age are properly educated.
Public views will be fed back into a wider information gathering session with a view to developing recommendations to the issues raised.
All responses should be sent to Mustansir Butt, Overview and Scrutiny Lead via email on mustansir.butt@bradford.gov.uk or by post to room 112, 1st floor, City Hall, Bradford, BD1 1HY. The closing date for responses is now Monday 31st October.
Anyone who would like to meet informally with the Children's Services Overview and Scrutiny Committee Councillors, either in person or remotely, should contact Mustansir Butt.
Councillor Imran Khan, Bradford Council's executive member for education, employment and skills, said: "We want every child in our district to receive a great education. Whether educated in school or at home, every child deserves to learn in an environment where they are safe, happy and supported to thrive and reach their full potential.
"Where parents choose to educate their children at home, it is important we, the council, offer the best possible support. This review will help us make sure that is the case.
"Anyone who thinks they can help should contact us and make their views known."