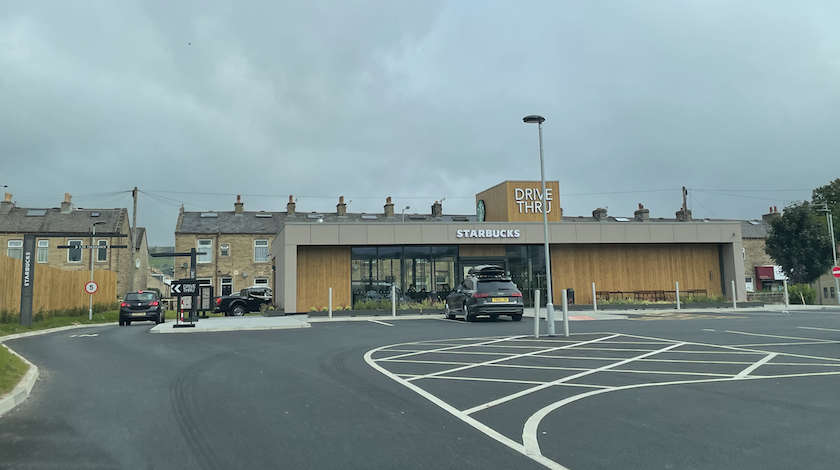 Keighley's MP has condemned attacks on the branches of McDonald's and Starbucks in the town last night, which are reported to have had their windows smashed.
Robbie Moore said he was 'sickened' by the vandalism and what he described as 'vile attempts to intimidate staff and customers'.
The MP's statement suggested that the damage was caused as part of pro-Palestinian protests, saying that the acts were "an insult to all calling for peace in the Middle East".
West Yorkshire Police confirmed officers were investigating three incidents of criminal damage - two at McDonalds on Hard Ings Road and one at Starbucks on Bingley Street next to Asda.
No injuries were reported at any of the incidents. A man in his twenties has been arrested in relation to one of the incidents and enquires are ongoing.
Chief Inspector Paul Wood of Bradford District Police said: "We are aware of videos circulating on social media.
"These incidents are understandably distressing to those locally, but thankfully no one was injured.
"Enhanced high visibility patrols are being deployed in the Keighley and wider Bradford area to provide reassurance to the community."
Robbie Moore MP said: "I am sickened by last nights acts of vandalism and intimidation which were carried out in our community.
"The smashing of windows at Keighley's Starbucks and McDonalds and the vile attempts to intimidate staff and customers were pathetic, cowardly and disgraceful acts.
"Scaring & intimidating people, pick-axing windows, deliberately choosing to negatively impact local residents, employees, and customers - who have NOTHING to do with the situation in Gaza - will do nothing to solve the situation in the Middle East.
"These acts are completely counterproductive - and an insult to all calling for peace in the Middle East.
"We cannot let the situation abroad destabilise community relations here. I absolutely condemn all who carry out any criminal acts or choose to use such threatening behaviour.
"The perpetrators must be dealt with with the full force of the law.
"I spoke with West Yorkshire Police late last night and have had contact with them again this morning.
"I have also written to our Mayor of West Yorkshire who is responsible for Police Strategy across Keighley and our wider area requesting an update on her strategy to deal with these increased attacks."
Anyone who may be able to assist with the ongoing investigation is asked to contact Bradford District Police via the 101LiveChat function on the West Yorkshire Police website or by calling 101 quoting reference 13230605682.
Information can also be given anonymously to the independent charity Crimestoppers on 0800 555 111.
I am sickened by last nights acts of vandalism and intimidation which were carried out in our community.

The smashing of windows at Keighley's Starbucks and McDonalds and the vile attempts to intimidate staff and customers were pathetic, cowardly and disgraceful acts.

1/5 pic.twitter.com/zfNkRkk13d

— Robbie Moore MP (@_RobbieMoore) November 1, 2023