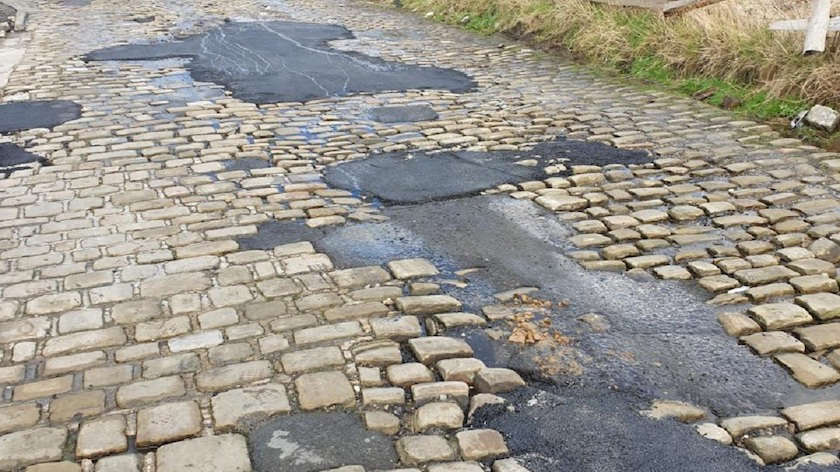 Work to refurbish a cobbled road at Thwaites Brow in Keighley is likely to begin this year, Councillors have been told.
But a start date has yet been set, as the traditional stone is "subject to availability".
Steep, cobbled Thwaites Brow Road is also known as The Twines, and is paved with traditional cobbles and sets.
But in some areas these stones are in a poor condition, and many repairs have been carried out with modern materials such as tarmac.
Work to repair the street is one of the numerous projects included in the Towns Fund – a £33m pot of regeneration cash awarded to Keighley by Government.
At a meeting of Bradford Council on Tuesday Councillor Caroline Firth (Lab, Keighley East), asked when this work will be carried out.
The response from Council said: "The planned works for Thwaites Brow are at the design stage. Date to start on the site is unknown at this stage as sourcing of replacements setts is necessary and subject to sourcing availability.
"It is expected works will be undertaken later this year but officers from Landscape, Design and Conservation Team will keep Councillors updated."