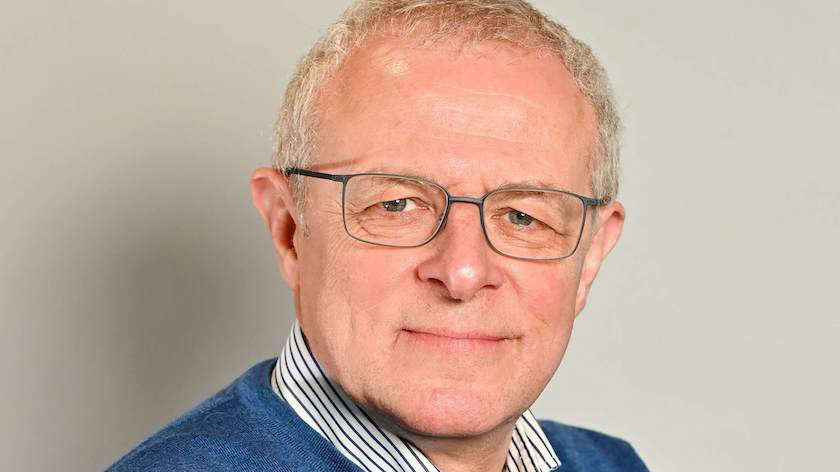 Paul Ellis, Chief Executive of Ecology Building Society, is leaving the company this week after almost 40 years.
Paul will step down from the role of CEO at the building society's AGM on Saturday - it's a post he has held since 1995 and during that time has overseen the firm's assets grow from £18m to £256m. In the last 12 months, Ecology has seen a 77% increase in new mortgage lending.
Ecology, which is based on Belton Road in Silsden, says it is dedicated to building a greener society by providing mortgages for properties and projects that respect the environment and support sustainable communities.
Writing in the company's Annual Report, Paul says: "I have been involved with the Society since it first opened its doors in 1981 and, in the 40 years since, have had the good fortune to work for an organisation whose principles I passionately support and to demonstrate how balance sheet dynamics can be constructed to pursue the provision of sustainable finance.
"Nothing would have been possible without our members, our friends in the green building community and the steadfast dedication of the Ecology team; some of my most precious memories from Ecology reflect those times we have come together, each with our own story to tell but united in our hopes for humanity and the planet.
"I depart well-assured that I will be leaving Ecology in the very capable hands of those who are determined to build on the Society's legacy as a leading example of the transformative power of ethical finance."
Steve Round, outgoing Chair, said: "I would like to thank Paul for his extraordinary contributions to both the development of the Society, as a member, then director and latterly CEO as well as the wider values-based banking, social and environmental finance, and green building community.
"Throughout that time his unwavering commitment to our founding members' vision of applying ecological principles to finance to deliver a sustainable future has guided the Society from its early pioneering activity to our current position as a leading exponent of green finance."
Paul's replacement is Gareth Griffiths, who will take up the role in June. He joins from Triodos Bank and previously held roles at RAC and HSBC after starting his banking career at Bradford & Bingley Building Society.
Gareth said: "It is an honour to be joining Ecology Building Society, which was founded to make better use of natural resources and reverse environmental degradation. Forty years on, Ecology's mission has never been more relevant, with the need to address the climate crisis, deepening financial inequalities and transforming the UK's housing stock at the heart of the sustainability challenge.
"The fight to mitigate these issues will define the quality of life that we can all hope for in the years to come, and my aim is that Ecology plays an even greater part in creating a better future over this critical decade.
"I will be agitating for change in a broken financial system, which has invested over £150bn into fossil fuels since the 2015 Paris Climate Accord. At the same time my focus will be dedicated to supporting Ecology's excellent team to continue delivering award-wining service to our growing membership."