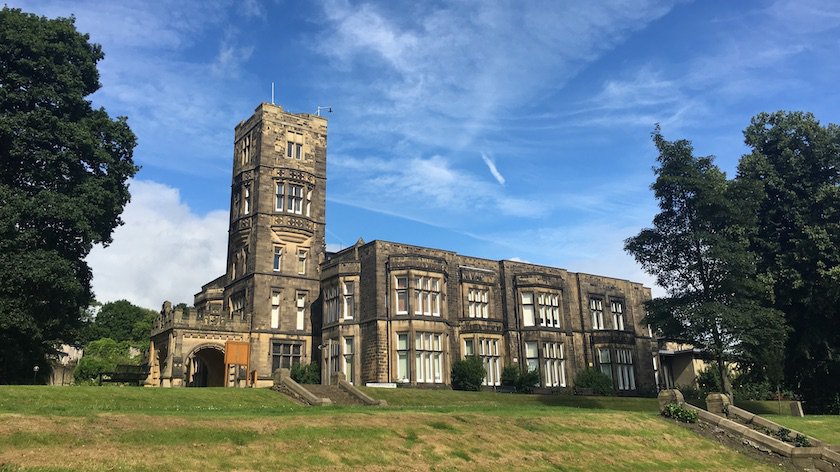 Discover a lost collection of musical stones in a new exhibit at Cliffe Castle Museum which is the very essence of rock music.
A rare set of heritage musical stones, known as a 'lithophone', is now displayed in the conservatory at the Bradford Council-run museum in Keighley and visitors are allowed to play them.
Re-discovered after years in storage, the stones were donated to the museum in 1906 by Henry Phillipson, who was the museum curator at the time.
Musical stones like these became very popular in the 19th Century, but few have survived to this day.
The first set of musical stones dates back to 1785 when Peter Crosthwaite found six tuned bars in a river near Skiddaw in the Lake District. Another stonemason and self-taught musician, Joseph Richardson, later built a huge lithophone and toured Europe, giving royal command performances to Queen Victoria.
There is some mystery around the Cliffe Castle set of musical stones, as it's not yet known who made them. One possibility is William Till, who went on to make several instruments. One of his instruments that has some similarities to the Cliffe Castle instrument, made it's way to the collections of the Metropolitan Museum of Art in New York.
The musical stones at Cliffe Castle Museum are a type of rock known as hornfels, and you can discover more about this metamorphic rock in the museum's extensive geology collection.
To celebrate the opening of the exhibit join a recital and informal talk at the museum on Saturday 3rd December 2pm-3pm and find out more about musical stones and hear four new compositions written especially for the instrument.
Musician Polly McMillan will be playing four new compositions written especially for the instrument by local composers Ben Crick, Ben Gaunt, Flori Maunders and Heider Nasralla.
Bobbie Millar from Quarry Arts and Heather Millard from Cliffe Castle Museum will give a short informal talk about the new compositions, the history of musical stones and their significance in the museum collection.
Tea and coffee will be provided in the learning room for event attendees. This event is free and there's no need to book. Limited seating will be available.
The project has been delivered by Quarry Arts in partnership with Bradford Museums and Galleries, and has been funded by the Arts Council England Project Grants with further funding from the Cliffe Castle Support Group, Kala Sangam, Friends of Bradford Art Galleries & Museums, and Ilkley & District Round Table.
Councillor Sarah Ferriby, Bradford Council's Executive Member for Healthy People and Places, said: "This is one of our more unusual and fascinating exhibits - who knew rocks could make such beautiful musical sounds that can be made into instruments. Come along and find out more about the musical stones and maybe even have a go yourself."
For information about Bradford Council-run museums and galleries visit www.bradfordmuseums.org