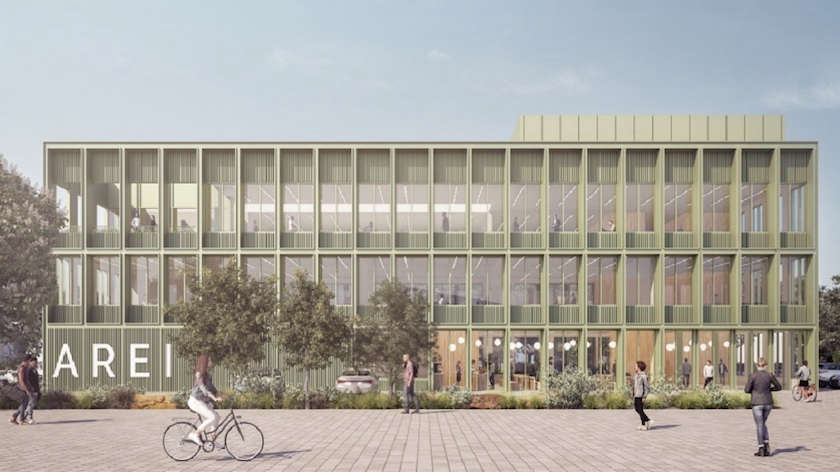 An "Advanced Robotics and Engineering" centre could be built in Keighley as part of a £19m bid to Government.
More details of Bradford Council's Levelling Up bid for Keighley have now been released and include plans to create new employment and education sites in the town.
If successful, Keighley could become a regional leader for training in advanced engineering and robotics.
The Government's Levelling Up fund allows Councils to bid for up to £20m in funding for each Constituency in the UK.
So far Bradford has successfully bid for £20m for a Leisure and Wellbeing Centre at Squire Lane in the Bradford West constituency.
The Keighley bid includes a reconfigured and expanded Keighley College and Bradford University Advanced Manufacturing hub, which would support research and development in emerging technologies such as advanced robotics.
The advanced Robotics and Engineering Institute facility would offer higher level skills and research and development, HNC, HND, Degree, Master; and PhD opportunities.
The Bradford Council depot at Stockbridge would be demolished to create the facility.
A 3,000 square metre chunk of the site would be offered to entrepreneurs to create new advanced manufacturing and engineering businesses.
If approved, the funding would also help deal with the high costs that have prevented the development of other business sites in the town.
This will include groundworks, flood alleviation, and site clearance that would help convert over 31,000 square metres of brownfield land at Beechcliffe, Airedale Park, Bradford Road, East Walk Mill next to the River Worth and Mariner Walk.
The Council estimates this could bring 700 jobs to the town.
The bid will also see Keighley Worth Valley Railway turned into an "enhanced rail transport hub" that will allow people to use the heritage line to commute from villages like Haworth and Oxenhope.
Councillor Susan Hinchcliffe, Leader of Bradford Council said, "Keighley remains a great place for businesses to grow and invest.
"The district is the UK's number one Levelling Up opportunity and we have put in a significant amount of time and money into this bid to ensure it is compelling and competitive.
"These ambitious proposals include a range of recession-busting projects which, if supported by the Government, will make a significant difference to the area."
Keighley MP Robbie Moore had criticised the fact that the Keighley bid was not submitted in the first round of bids alongside the Bradford West bid.
Instead it was submitted earlier this summer along with bids for Bradford East, Bradford South and Shipley.
On the news of the new bid he said: "Whilst it is frustrating that Bradford Council are only submitting this bid now for our town, rather than last Summer when they were initially invited to do so by government, I am pleased they have eventually pulled their finger out. Had they submitted it during round one of applications, which delivered funds for almost 100 areas across the UK, we may already be seeing progress on these projects, as is happening in other areas of the country."