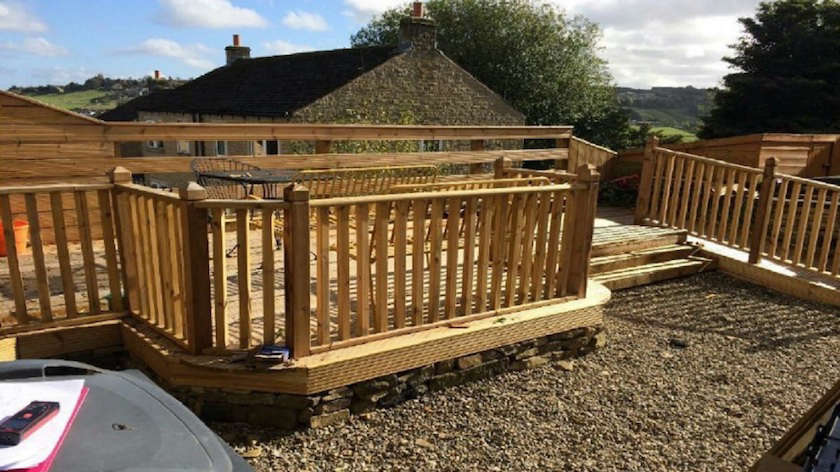 A retrospective application to install a patio area at a popular Haworth cafe has been approved.
The wooden patio area was partly installed at Cobbles and Clay on Haworth Main Street before the planning application was submitted to Bradford Council last year.
It called for the retention of the patio and the installation of a fence on the rear wall of the outdoor area of the cafe, which overlooks Heathcliffe Mews.
Bradford Council's Keighley and Shipley Area Planning Panel discussed the application at a meeting on Wednesday, where members heard from objectors to the plans.
Residents of Heathcliffe Mews said creating a seating area in the outdoor part of the cafe would lead to customers being able to overlook their properties, and even into bedroom windows.
But they said they did support the popular business.
Mike Harris, representing applicant Michael Ross, said he did not realise the work needed planning permission, added: "We offer our apologies."
The patio was installed to allow customers to make the most of the cafe's outdoor area in Summer months.
Members of the planning panel suggested the height of the fence behind the patio could be increased, which would solve the overlooking concerns. With this condition in place, members voted to approve the application.