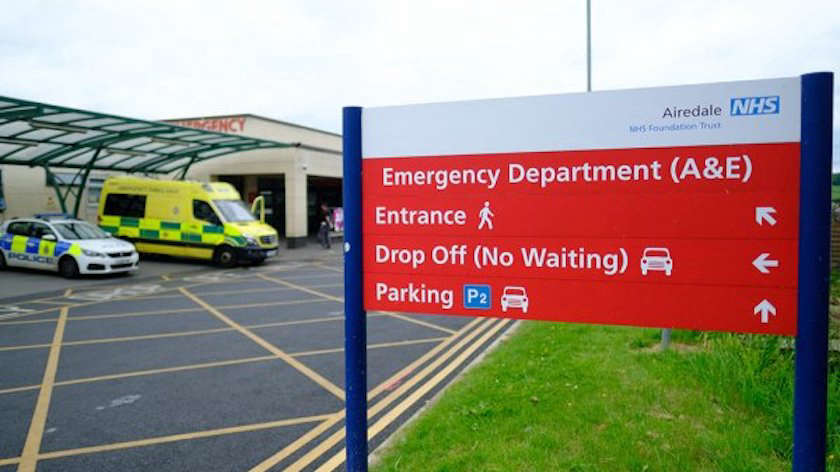 Labour's candidate to be the next MP for Keighley and Ilkley says patients are 'waiting for months on end in pain and agony' as the latest figures show almost 15,000 are waiting for treatment at Airedale NHS Foundation Trust.
According to data published by the NHS, 14,976 people were waiting for treatment at the end of July 2023, with 764 of those having been waiting longer than a year.
The NHS target is for patients to wait no longer than 18 weeks for hospital treatment, but 39% patients on waiting lists locally are waiting longer than that.
Labour says it will cut waiting times and ensure that the target of treatment within 18 weeks is met once again. The party is pledging to oversee the biggest expansion of NHS staff in history, training thousands more doctors and nurses a year. It says that under a Labour government, the health service will also focus more on providing healthcare in the community and make greater use of modern technology, so problems are caught earlier when it is simpler to treat patients and cheaper for the taxpayer.
John Grogan, Labour's parliamentary candidate for Keighley and Ilkley said: "Record numbers of patients are waiting for healthcare and they are left waiting unacceptably long, whether it's for an operation, ambulance, or in A&E. For millions of patients across England, the NHS is no longer there for them when they need it.
"On the NHS, Rishi Sunak is Inaction Man, refusing to meet with doctors to end NHS strikes and adding to the Conservatives' NHS backlog, leaving patients waiting for months on end in pain and agony.
"It will take the party of the NHS to pull it out of this crisis and restore it to good health. Labour will train thousands more staff and reform the health service, so it is there for us when we need it once again."