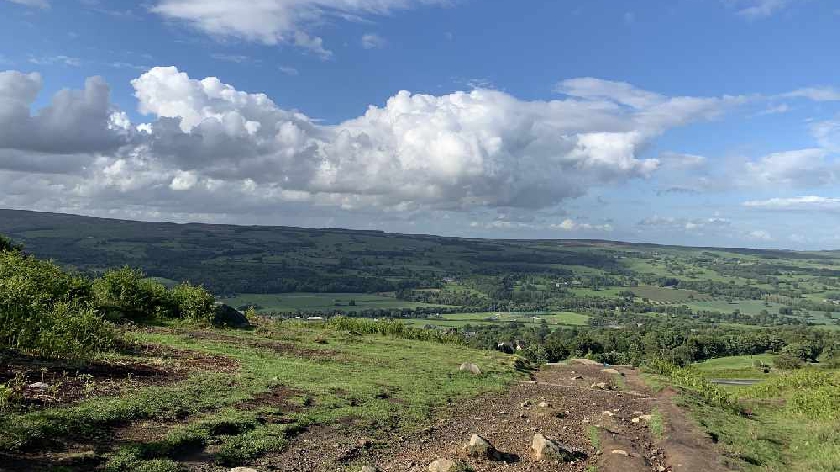 Bradford Council workers have been upgrading and repairing public paths, parks and greenspaces across the Bradford district which experienced higher levels of use over the Covid lockdown.
The £250,000 allocated by the Council as part of its Covid Recovery Strategy has been used to repair some of the additional wear and tear that footpaths, parks and other outdoor spaces experienced over the last two years.
The Council's Parks Department have carried out work to repair paths and resurface grass in the following parks across the Bradford district - Victoria Park in Wyke, Harold Park in Royds, Lister Park in Manningham, Devonshire Park in Keighley, Foster Park in Denholme, Horton Park and Addingham Bowling Green, Eccleshill Recreation Ground and Peel Park.
Work has also been carried out by the local authorities Countryside and Rights of Way team including resurfacing work at carparks and on access tracks at Penistone Hill Country Park in Haworth, resurfacing and drainage work to the bridleway at Shipley Glen and resurfacing of routes and new steps at Ilkley Moor, Hebers Ghyll and the Dales Way in Ilkley.
The Countryside and Rights of Way team have also been responsible for improvements and repairs to gates, stiles and benches on footpaths and rights of way across the district.
Danny Jackson, Bradford Council's Countryside Manager, said "Like lots of places across the whole of the country, our rights of way network and other open spaces saw significant increases in use - both during the lockdown periods, when travel further afield was limited and also after lockdown was lifted.
"This increased used of open spaces has been welcomed but it has meant that some sites suffered extra wear and tear, so in response, £250,000 was allocated from the Covid Recovery fund to address some of this damage.
"We have been able to repair routes within many of our parks, re-surface footpaths and other rights of way and improve parking areas across the Bradford district, using this extra funding as an addition to our normal maintenance budgets."
To date, around £150,000 of the funds have been spent with a further £100,000 for further improvements this year.