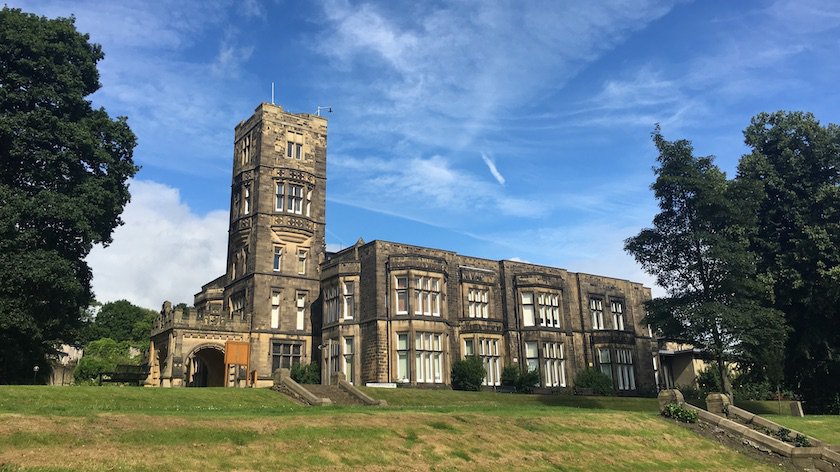 A new one-mile sensory walk has been created in the grounds of Cliffe Castle and is being launched this week as part of Dementia Awareness Week.
The route takes in areas of the woodland, wildflowers and wildlife with the aim of connecting walkers to the sights, scents and sounds in the park. Stopping points on the walk give instructions about how to take part in mindfulness, physical and Tai Chi activities to promote wellness.
The Cliffe Castle Wellbeing walk is the result of work between Bradford Council and volunteers from Cliffe Castle Support Group. Leaflets containing details of the walk will be distributed locally and through a network of social prescribers and GPs.
The walk is open to all and usually self-guided - but a special launch event on Wednesday 19th May at 10am as part of Dementia Friendly Awareness Week will include a tour of the route led by local Tai Chi expert Val Preston.
Dan Palmer, Bradford Councils Heritage Parks Officer said: "So much work has been put into developing a bespoke route throughout our park; filled with bite-sized activities to promote wellness.
"Val Preston from Cliffe Castle Support Group has worked with numerous groups including Roshni Ghar, Project 6 and Keighley Asian Women and Children's Centre for several months to devise the community led initiative. We hope that this will be a valuable resource to support those suffering from ill mental health, feeling the strain of lockdown or simply helping those suffering with everyday stresses to unwind."
Cllr Sarah Ferriby, Bradford Council's Portfolio Holder for Healthy People and Places, said: "Everyone can join in these Wellness Walks. They are also a great idea to support people with dementia in getting out and about into the fresh air and natural surroundings. It looks like a lot of thought and careful planning has gone into creating a relaxed but mindful route."
Julie Lintern, Manager of Dementia Friendly Keighley, said: "We are delighted to be teaming up with Cliffe Castle to raise awareness of dementia and also to launch a series of wellness walks organised by Cliffe Castle. We will also be offering people the chance to sign up for dementia awareness sessions, a relaxed and informative overview of dementia and its impact."