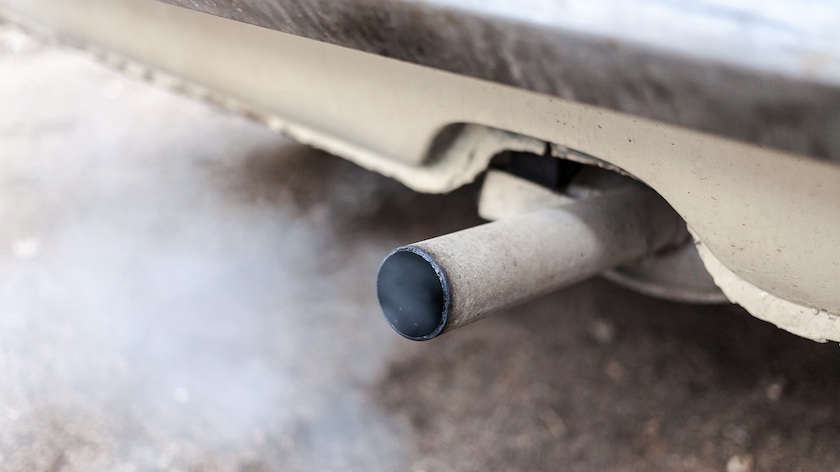 Drivers who leave their engines running while parked up could soon face tougher action, although Bradford Council has acknowledged that fines will only be a last resort.
Council bosses will be given a report into how income from Bradford's controversial Clean Air Zone (CAZ) will be used to improve air quality around schools at a meeting next week.
One way the CAZ cash will be used is a new campaign to reduce idling – particularly around schools.
Under current laws, Councils can issue drivers who leave their engines running while their car is parked up with fines.
However, despite a no idling campaign launching in early 2020, reports into how the Council will enforce the rules have been pushed back several times.
The report going to the Executive on Tuesday says Council staff could issue fines of £20 to idling drivers. But it acknowledges the main thrust of a refreshed anti-idling campaign will be education and publicity, rather than enforcement.
The new campaign is part of a £1.09m push to improve air quality around schools – funded through Clean Air Zone revenue.
Referring to anti-idling plans, the report says: "Awareness and hence observance of (anti-idling) regulations is not consistent and has led to complaints about emissions from local residents exposed to idling vehicle emissions, particularly around schools.
"Leaving engines idling whilst stationary is an unnecessary source of air pollution and contributes to poor air quality.
"Any enforcement of anti-idling will be second to the awareness raising campaign which will promote the message about switching off engines when parked.
"This training will provide wardens with an understanding of the health impacts of idling emissions as well as providing guidance on when, and when not, interaction with a driver should take place."
Councillor Sarah Ferriby, Bradford Council's executive member for healthy people and places, said: "Air pollution, especially around schools has negative health impacts on children and families in our district and this is something we must take responsibility to improve.
"There are many safety concerns at school drop-off time due to congestion but the impact of toxic fumes from vehicle engines is proven to cause health problems to young children and there's evidence that it can negatively affect educational attainment too.
"The Clean Air Schools programme is part of our ambition to make the district a safer and cleaner place to be for people of all ages. It's the first revenue we'll be spending from the Government-directed Clean Air Zone."