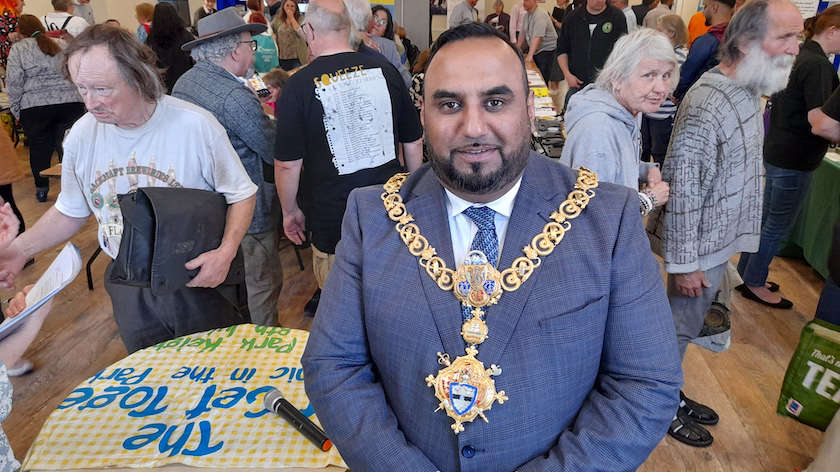 Keighley Town Council says its Annual Town Meeting and Community Showcase was a huge success.
The event took place at the Civic Centre on Wednesday evening this week and the Mayor, Cllr Mohammed Nazam, welcomed everyone and highlighted many of the achievements over the past year with a round of applause for the former Mayor, Cllr Luke Maunsell and volunteers who work hard to make things
happen behind the scenes.
He explained that the town council consists of various committees, each working diligently to achieve the goals set out in the Town Plan 2020-2023, then highlighted the achievements of these committees and their contributions to the development and betterment of the community.
He touched on areas of Civic Pride, Community Development, Developing the Local Environment and Arts & Culture. He also encouraged everyone to explore the art of Tai Chi session in the centre as well as enjoy the food and refreshments prepared by Keighley Urban Meadows at the Downstairs Drop in.
Keighley Mayor Cllr Mohammed Nazam said: "The town council invested into improving the Civic Centre and continued to develop it as a central focal point for group activities, key events, workshops and exhibitions. Our aim is to make Keighley an attractive place to live, work or visit and wanted to ensure that everyone in Keighley had the chance to be part of creative activities."
He assured attendees that during his term he will support all the community groups usually supported by the council.
Twenty groups and organisations who have been funded or supported by Keighley Town Council attended the showcase and displayed the work they do, chatted to members of the public and made connections with other groups.