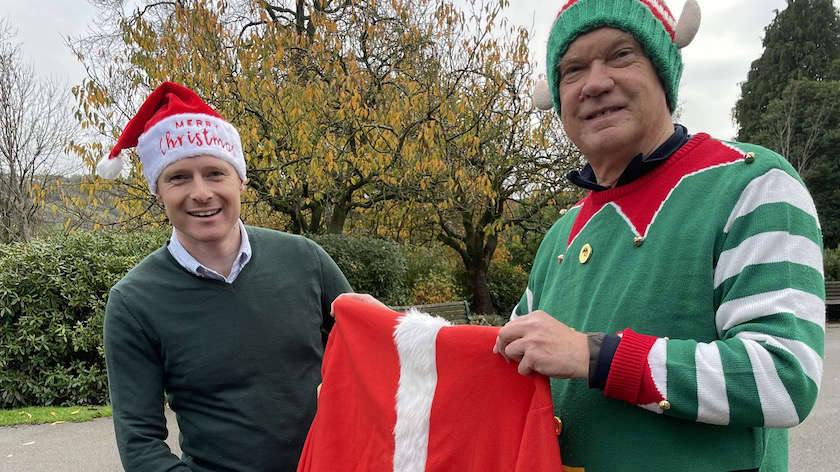 Keighley MP Robbie Moore has signed up to take part in Haworth's first Santa Fun Run, taking place in the town this weekend.
The Rotary Club of Haworth & Worth Valley is organising the 5km run in the town's Central Park on Saturday (26th November), to raise money for the club's community grants programme.
Runners will complete ten laps of the park starting at 11am.
Ian Park, the President of the Rotary Club, handed over the suit to Robbie Moore this week and thanked him for taking part in the event which is designed to raise funds for the club's Charitable Trust's Community Grant Scheme.
The Trust ran the initial Community Grant Scheme two years ago when they awarded grants to a number of the smaller organisations that make such a big difference to many people in the Worth Valley communities. Now the Rotarians are raising cash so that the Trust can provide similar grants in 2023.
Robbie said: "I'm looking forward the Rotary Club's Santa Fun Run, it looks like being real fun!"
Ian Park, the Rotary Club of Haworth and Worth Valley's President, said: "We'd like to thank Robbie for his interest in our event and hope he has a great time with us."
Entries are still open via https://wp.haworthrotary.co.uk/santa/ or you can register from 10am on Saturday morning in Central Park, Haworth.