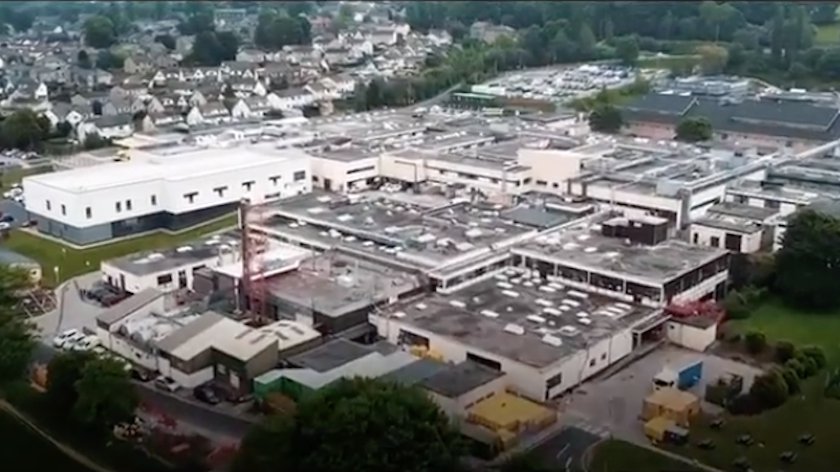 Keighley and Ilkley MP Robbie Moore has launched a campaign to secure government funding for Airedale Hospital in Steeton to be fully rebuilt.
Mr Moore held a debate at Westminster Hall in Parliament on Tuesday afternoon, highlighting that the main hospital building is now more than 50 years old and was only intended to have a lifespan of 30 years.
"83% of the building is made from aerated concrete, which is known for its structural deficiencies," he said. "That's why I am lobbying the government hard to secure the full rebuild that the Airedale Hospital needs."
He added: "The last year has been tough for us all, but throughout the pandemic, the fantastic doctors, nurses and NHS staff at the Airedale Hospital have been there for us all. As your local MP, securing more money and better services for our local hospital has been one of my top priorities. Lobbying hard in Westminster, I've secured £1.6m for vital maintenance work, and to increase A&E capacity. But we need to go further."
Responding to the debate, Health minister Edward Argar accepted Robbie Moore's invitation to visit Airedale and said he was aware that other local MPs including Skipton's Julian Smith, Pendle's Andrew Stephenson and Shipley's Phillip Davies were supportive of the campaign.
He added that there would be an 'open process' to identify 8 further hospitals across England for rebuilding, with details to be announced soon of how health trusts will be able to put forward their case.
You can find out more about the campaign at robbiemoore.org.uk/Airedale
The @AiredaleNHSFT is a fantastic hospital with brilliant staff - but its building is now more than 50 years old.

That's why I've secured my own debate in Parliament tomorrow to keep lobbying hard for a full rebuild of the hospital.

Back my campaign 👉 https://t.co/mgwOHYoiTi pic.twitter.com/4di3JqtA0k

— Robbie Moore MP (@_RobbieMoore) June 14, 2021
Watch the debate from Westminster Hall:
My debate on the Airedale Hospital

💙 I'm hosting my own personal debate in Parliament on my campaign to secure a rebuild of the Airedale Hospital NHSFT. WATCH LIVE 👇👇👇 Back the campaign at robbiemoore.org.uk/Airedale

Posted by Robbie Moore MP on Tuesday, June 15, 2021