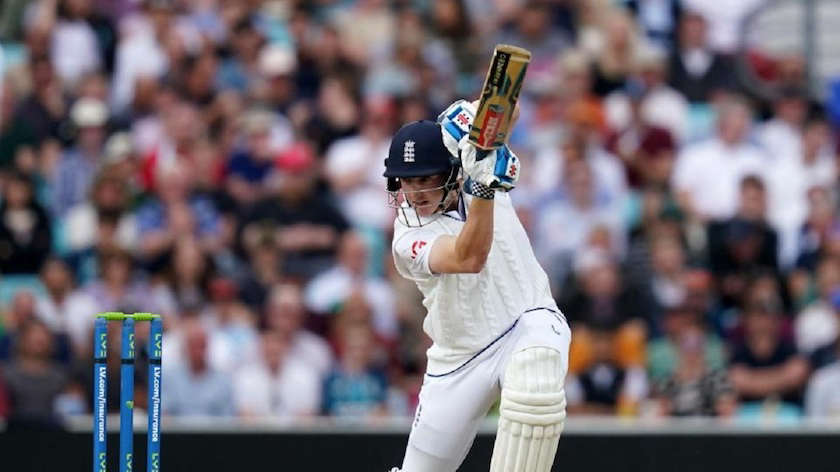 Burley-in-Wharfedale's Harry Brook - who plays cricket for Yorkshire and England - is likely to be awarded the Freedom of Bradford in recognition of being a role model for the area's young people.
Harry, who was born at Airedale Hospital in 1999, made his international debut for England last January. He was brought up in Burley-in-Wharfedale and attended Ilkley Grammar School.
He could soon be joining an esteemed group of Bradfordians who include J.B Priestley and David Hockney who have been awarded the freedom of the City.
The Roll of Honorary Freemen of the City was created in the late nineteenth century, and Bradford Council will decide whether to grant the honour to the cricketer at a meeting next week. If the motion is approved, the 24 year old will be recognised at a civic ceremony in the near future.
Harry was part of the victorious England squad that won the 2022 T20 World Cup.
He has won accolades including the Professional Cricketers Association Young Player of the Year for both 2021 and 2022, the Cricket Writer's Club Young Cricketer of the Year for 2021, and the International Cricket Council World Player of the Month in December 2022 and February 2023.
The last two people to be awarded freedom of the borough were Jonny Bairstow and Adil Rashid, who were honoured in 2020.
The decision will be made at an extraordinary meeting of Bradford Council next Tuesday. A report to the Council says: "It is recommended that the (nominated) person should have demonstrated distinguished and recent service, or made a significant beneficial and noteworthy contribution to the District or secured significant benefit to the District.
"It is considered that Harry Brook meets this criterion and should therefore be so honoured and admitted to the roll."
He was nominated for freedom of the city by Bradford Council leader Councillor Susan Hinchcliffe. In her letter of nomination she said: "Harry has made an incredible impact on the senior international game in just a short space of time including playing an integral role in England's 2022 T 20 World Cup winning side.
"Since then he has gone on to score 809 runs in his first six test match appearances to date having batted ten times with a career average of 80.90 and with strike rate of almost 100 Harry has achieved much in a short space of time and promises to earn a place among Yorkshire and England's greatest cricketers.
"He is a tremendous role model for our young people and will be probably be the youngest person to be honoured as a freeman of the District which is fitting in what is now the UK's youngest city."