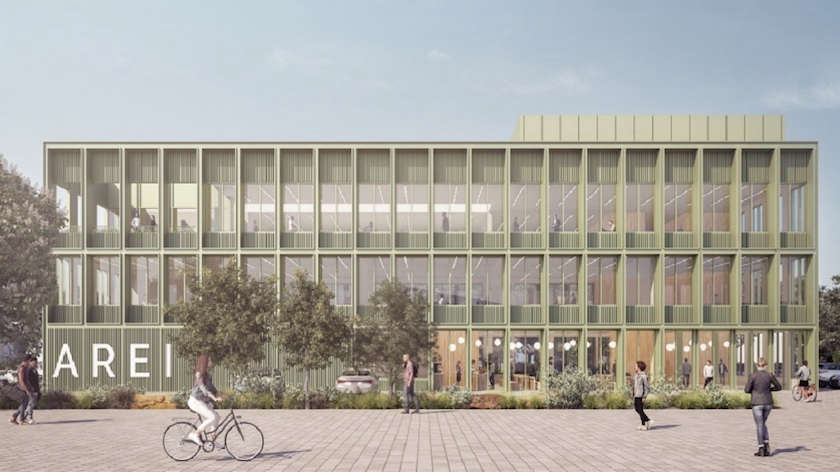 A project to turn Keighley into a leading centre for advanced robotics and major improvements to the Keighley and Worth Valley Railway have been left in tatters after the government failed to award 'Levelling Up Fund' cash to any Bradford district schemes.
It also means a snub for the £50m bid to redevelop Odsal stadium plus no money for projects such as re-opening Bingley Pool or creating new wellbeing hubs in some of Bradford's most deprived areas.
The leader of Bradford Council said the news was "extremely disappointing" although she pointed out the schemes were "ready to go" should any future funding become available.
Despite all four of the submitted Bradford bids failing to get any funding, the government did announce that bus services in West Yorkshire would get a £41m investment to "deliver significant improvements to bus services in parts of the region."
This will include "safer and more accessible bus stops and bus stations, and better highways to improve journey times."
The government made its Levelling Up fund announcement at 10.30pm on Wednesday (18th January)
The Levelling Up fund was proposed by former Prime Minister Boris Johnson as a way of boosting all areas of the country. It would allow each constituency to bid for funding to carry out a major regeneration project.
Keighley's MP Robbie Moore said: "It is deeply disappointing to hear Keighley has not been successful in receiving additional Levelling Up fund monies over and above the £33.6 million already ring-fenced for the town. Following a meeting with the Minister, I understand Bradford Council's application did not meet the quality required or was detailed enough to meet the standard for a successful bid selection.
"This is incredibly frustrating as it would seem the town has missed out on additional funds due to a lack of strategic thought and detail included within the bid to government by Bradford Council. I have therefore requested Government officials write to Bradford Council urgently outlining how they can significantly improve the application for a resubmission in the next round, so that Keighley doesn't miss out on additional monies due to the Council's incompetence.
"It is imperative Bradford Council work closely with the government and the civil service team over the coming months to ensure they deliver a strong and well-crafted bid that will truly benefit the people of Keighley."
The proposals for the second round of funding, submitted last Summer and developed by Bradford Council and the MPs of each constituency, were:
Bradford South 50m proposal to transform Odsal Stadium into the largest permanently covered stadium in the country, along with the creation of a new Rugby league skills centre, park and ride car park, sports pitches, hotel and solar farm.
Bradford East – a £20m bid is to transform three community centres into wellbeing hubs
Keighley – a £20m scheme to unlock Brownfield sites for industrial development, make improvements to Keighley and Worth Valley Railway and create a new advanced robotics training centre
Shipley – a £14.4m bid that would involve re-opening Bingley swimming pool, creating a modern leisure facility, and improving the town's Market Square.
The Bradford South bid in particular would have led to a huge transformation of both the Odsal site and the neighbouring Richard Dunn site. Announcing the bid last year, Bradford Council said it was a "once in a generation opportunity to break the cycle of poverty" in the area. It was one of just a handful of £50m proposals to be submitted in the second round. But the Odsal plan lost out to a £50m plan to build a Northern Eden Project in Morecambe.
Apart from the West Yorkshire-wide bus funding, the only successful West Yorkshire project was a £12m bid to regenerate Batley town centre.
After tonight's announcement Bradford Council Leader Susan Hinchcliffe said: "I am extremely disappointed in today's Levelling Up announcement.
"A lot of work has gone into developing these bids and it's disheartening that the government has failed to recognise our district's potential this time.
"However, the Council and our local partners remain committed to doing everything we can to make the district prosperous and vibrant and we will be making the most of all opportunities to deliver for local people.
"Our unfunded Levelling Up projects are ready to go and we are now looking at all options to see how they can be progressed without this Government support."
Making the announcement, Prime Minister Rishi Sunak said: "By reaching even more parts of the country than before, we will build a future of optimism and pride in people's lives and the places they call home."
Levelling Up Secretary Michael Gove said: "This new funding will create jobs, drive economic growth, and help to restore local pride. We are delivering on the people's priorities, levelling up across the UK to ensure that no matter where you are from, you can go as far as your talents will take you."
Lisa Nandy, the shadow levelling up secretary, said: "The Levelling Up Fund is in chaos, beset by delays and allegations of favouritism."
"It takes an extraordinary arrogance to expect us to be grateful for a partial refund on the money they have stripped out of our communities, which has decimated vital local services like childcare, buses and social care.
"It is time to end this Hunger Games-style contest where communities are pitted against one another and Whitehall ministers pick winners and losers."
While West Yorkshire Mayor Tracy Brabin welcomed the boost for buses in West Yorkshire and the cash for Batley, she had a similarly critical view of the process. She said: "It's incredibly disappointing that no other local community was successful in their bid, despite investing huge amounts of hope, time and energy.
"Forcing local areas to compete against each other for funds in this way cannot be the way we level up.
"In West Yorkshire, our ambition is our strength – it shouldn't be another area's weakness.
"And until we ditch piecemeal beauty contests and agree a large-scale, region wide settlement with the Treasury, we'll not be able to take control of our destiny."