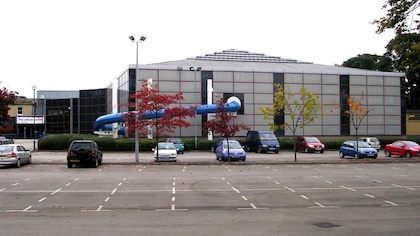 The Leisure Centre in Keighley has been closed for a week to allow counting to take place for the local elections.
The closure to the public is in place until Monday 10th May, to allow Covid secure measures to be put in place at both the leisure centre and Victoria Hall.
Local elections are taking place on Thursday to elect a West Yorkshire Mayor as well as district councillors to Bradford Council.
Counting at the Keighley venues will take place over three days to allow for social distancing - and no counting is being done overnight this year either.
Results are expected in the district council elections on Friday, though it could be Sunday before the final tally of votes in the mayoral election is completed.
Bradford Council says nearby alternative leisure facilities are available at Bowling pool and at Shipley Pool, and other local leisure centres will be open on Bank Holiday Monday (3rd May) including Ilkley Pool.