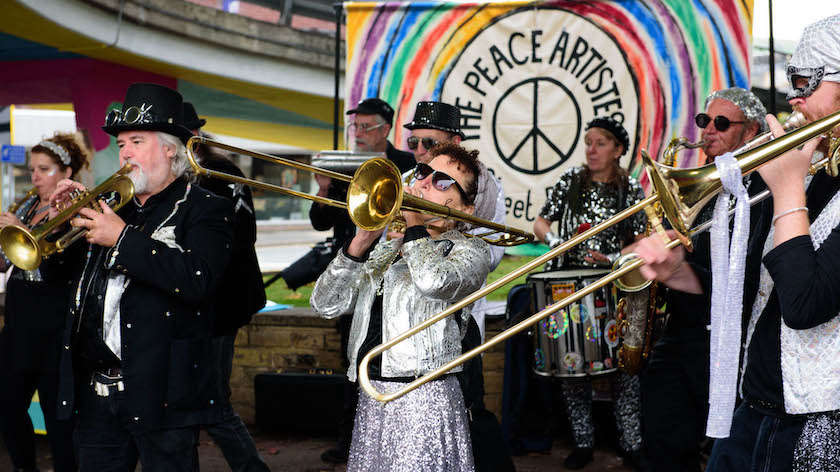 Local arts charity Keighley Creative has secured two years worth of funding to take on a festival director and events co-ordinator to work on the town's Arts and Film Festival.
The organisation, based at the former Sunwin House building on Hanover Street, says it has big plans to expand its range of events and activities in the next few years.
It aims to build on the success of last year's Keighley Arts and Film Festival, with a bigger range of participatory events, workshops, exhibitions and performances over a weekend in October, as well as organising related events throughout 2022 and beyond.
The charity is now seeking applications for two posts - a festival and events director; and a festival and events co-ordinator - to plan, deliver and evaluate the annual festival and other arts and cultural happenings in partnership with a range of other local and District organisations. Keighley Creative has secured two years' funding for the two posts, with a possibility of a further two-year extension.
Jan Smithies, a trustee of the charity, said: "We want Keighley Creative to be at the heart of arts, creativity and culture in Keighley and make a measurable contribution to the town's regeneration. We need two key people to help us in this quest, both to organise the annual Keighley Arts and Film Festival but also bring their expertise and imagination to our organisation to help us deliver a series of events for the town's diverse communities to experience the many varied artistic opportunities the creative people of this area can deliver.
"We've secured funding from the government's Towns Fund and other sources and have big plans to expand, including the purchase of our own building. It's an exciting time for the evolution of our charity and the two new appointments will have a central role in our development."
The Keighley Arts and Film Festival was organised at short notice in 2021 following uncertainties over Covid-19 restriction and a hiatus the previous year because of lockdown, yet it still attracted thousands of people to its mainly free events, staged over three weekend days in October.
Jan adds: "Keighley, along with many northern towns, has suffered during the pandemic, but we believe establishing a vibrant creative hub and taking the arts out into the community will give a real lift to the town centre and surrounding areas. We want to make Keighley known locally, throughout the district and nationally for its artistic and cultural reputation."
The closing date for applications for the two posts is 28th February - you can find out more by emailing fiona.sherburn@btinternet.com.
Keighley Creative operates the Creative Space multi-functional arts hub in the former Sunwin House department store, which has exhibition, community and performance spaces as well as a pop-up cinema and studios for artists including printmakers, an upholsterer, a photographer, a writer and artist, and textiles designer as well as consultants in the visual arts. It also runs educational events for schools and the public and hosts a regular dementia-friendly art and story group.