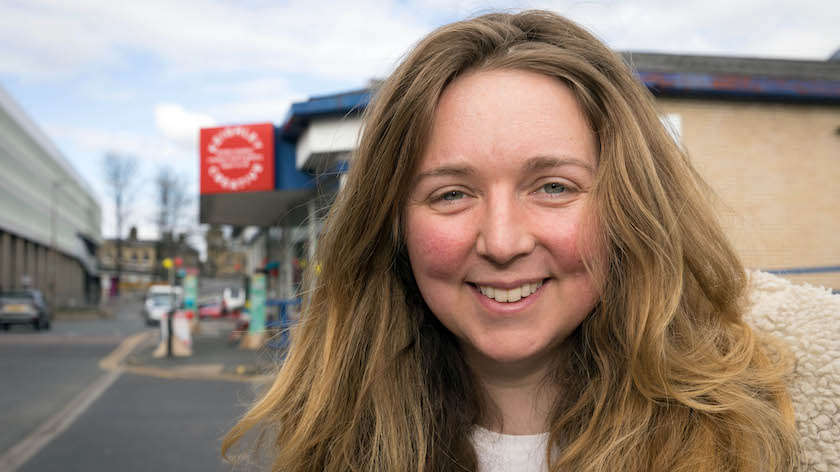 Madeleine O'Reilly is joining local arts charity Keighley Creative to run its programme of events and festivals over the next two years.
She will oversee the development of the annual Keighley Arts and Films Festival, along with a full programme of other events. Madeleine has extensive experience in theatre and community arts and said she is excited to join the burgeoning charity, which is based in the former Sunwin House department store building on Hanover Street.
She said: "Keighley is such an exciting place, and I really love the spirit of Keighley Creative. I'm passionate about finding and creating platforms for local artists and celebrating places, and there are so many possibilities here."
In 2013 Madeleine co-founded Assemble Fest in Hull. "We put on events like a musical in a hairdresser's; we did shows in taxis; we did shows in the old nightclub, telling the story of the cinema," she says. "In 2017 we did a show called Our Street, Our Stage, where we closed the road and told the story of the area, in the road, with community samba groups and local cadet groups.
"Something for me that's really important is about empowering people to see their local space differently. I think the arts are the way to do that."
Madeleine also works as a freelance director, most recently with Mind the Gap in Bradford, a nationally recognised organisation for people with learning disabilities, which will stage a show called Leave the Light on for Me at Cliffe Castle in June.
Her appointment comes as Keighley Creative prepares to buy and renovate a town-centre building, thanks to a Towns Fund grant. The charity is expanding its range of community events and staging an even bigger festival this year in October.
Ms O'Reilly said: "I've got loads of ideas. But I want to make sure they're in tune with people here. I'm really hoping to talk to as many people as possible, find out what people are interested in; find out what people want to see, and also talk to artists as well because there are so many ideas that are already here. I'm just really excited to start."
Keighley Creative's chair Susan Mendoza said: "We're really pleased to welcome such an enthusiastic and knowledgeable professional to our staff. Madeleine has extensive experience in planning and staging events and she will help us build on the success of last year's Keighley Arts and Film Festival and the recent K-Town Shopper, which attracted lots of people to the town centre and created a real buzz.
"We're entering a really exciting period in our development and Madeleine will be a key player in establishing Keighley Creative at the heart of the town."