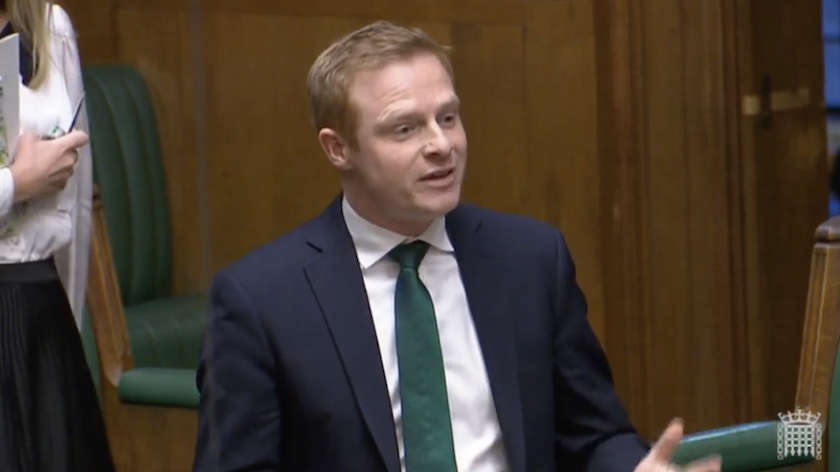 The success of local apprenticeship schemes - including one at Byworth Boilers in Keighley - has been praised during an exchange in parliament.
Asking a question in Parliament to the Education Minister Michelle Donelan, Keighley and Ilkley MP Robbie Moore highlighted a recent visit to the firm - where he met past and present apprentices Suzanne Rutherford, Jago Harry and Curtis Daly. He praised the work being done by Byworth Boilers, as well as other local businesses, in the role they play in providing young people with high-skilled work.
In his question to the Minister for Post-16 Education, Mr Moore urged the Government to use "success stories" in Keighley as a model for the rest of England. The Minister responded by praising the "transformative" effect apprenticeships can have on young people such as those mentioned by Moore.
In 2017, the apprenticeship levy was introduced as part of Government plans to see more people take this career path. As a result, funding available for apprenticeships in England reached £2.5 billion in 2020-21, which is double the figure spent in 2010. In the past year, the number of people starting apprenticeships in England increased by 43%.
Robbie Moore MP said: "Apprenticeships give young people a great way to learn while they are working, and to take a fast-tracked route to a highly skilled job. For employers, apprentices bring passion and energy into their business and are a great way to get the skilled work force they need.
"I was delighted to be able to praise the work done by Byworth Boilers through their apprenticeship scheme in the House of Commons, and it was great to hear the Minister recognise this work. It is vital that we back businesses who provide apprenticeships, both locally and nationally, so that they can continue to provide young people, such as Suzanne Rutherford, Jago Harry and Curtis Daly with a truly transformative experience so they can go on to secure and further their career."
Vital we back businesses who provide great apprenticeships like @ByworthBoilers who I visited recently so they can continue to provide young people such as Suzanne Rutherford, Jago Harry & Curtis Daly with truly transformative experience so they can go on to further their career. pic.twitter.com/SoFwd70MNo

— Robbie Moore MP (@_RobbieMoore) February 7, 2022