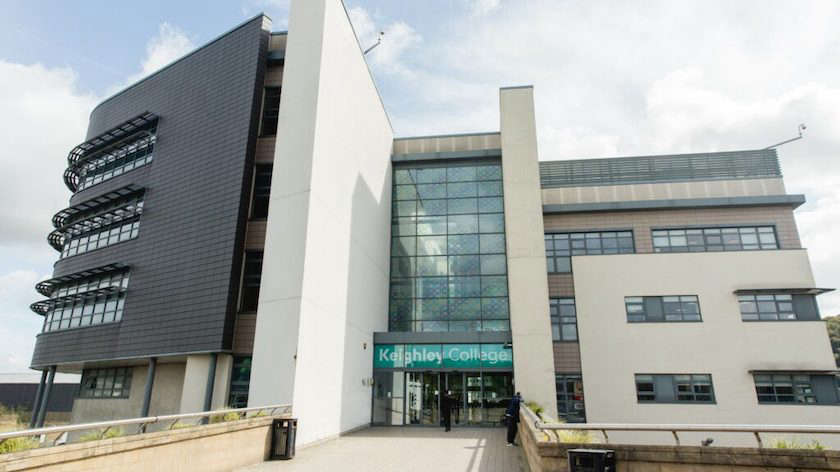 Keighley College has become one of only 11 in the UK to be recognised with an award for its support of refugees and people seeking asylum.
The college was judged against various criteria by the City of Sanctuary scheme, and was found to be successful in taking positive action to embed concepts of welcome, safety and inclusion through its curriculum.

Jo Rusden, Deputy Head for Adult and Community at Keighley College said: "This recognition is testament to our staff and students who have created a warm and welcoming college that provides a safe environment in which everyone can learn, thrive and achieve.

"As a college, we've worked hard to create awareness amongst the entire college community about what it means to be seeking sanctuary, and to ensure that students new to the UK receive the support they need.

"We're extremely proud to be recognised for our efforts, and having this accreditation cements our commitment to supporting all students regardless of background."

As part of this year's Refugee Week, Keighley College hosted a Refugee Film Festival, with the aim of enhancing the recognition and representation of refugees and asylum seekers across the region.
Earlier this year, the college also provided an English for Speakers of Other Languages (ESOL) Summer School for students from a range of backgrounds, including a number of Ukrainian refugees hoping to boost their employment chances. The aim of the summer school was to help students gain the important skills they need to live and work in the UK.

Kate Hart, Project Coordinator at Bradford Schools and Colleges of Sanctuary, said: "The panel had the pleasure of visiting Keighley College and were particularly moved when speaking to students who spoke so enthusiastically of the support, opportunities and encouragement they had received from the college.

"It was clear that they felt a sense of belonging and purpose from being part of the college's welcoming family culture."