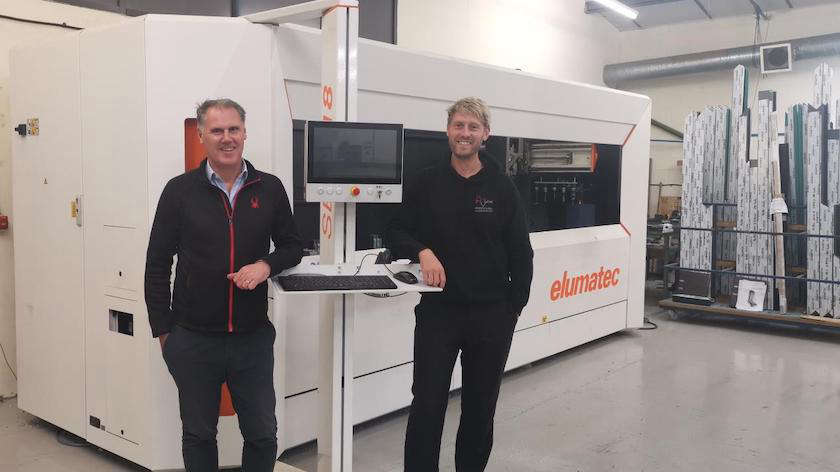 Businesses across Keighley have received a total of £276,000 so far as part of a fund aimed at helping them to grow - and creating 44 new jobs.
The Capital Assistance to Business Growth Programme is part of the government-funded Towns Fund and there is around £2m available for local businesses.
Grants are allocated by Towns Fund boards for each town, made up of private sector representatives, with support from Bradford Council.
Up to September 2023, 13 businesses in Keighley have been awarded up to £276,000 of funding, with 44 jobs expected to be created as a result.
Funding has so far been spent on a wide-range of projects by businesses across the district such as expanding and modernising facilities, as well as replacing older equipment with more efficient, up-to-date systems.
One of the latest businesses to benefit has been aluminium glazed façade manufacturer and installer Aire-Valley Architectural (Aluminium) Ltd, of Parkwood Street, Keighley. The business was able to create one new job after receiving £16,775 of funding towards machine software and installation, as well as upgrading the factory's facilities.
Sales Director Chris Kilvington explained: "The business was established in 1994 and we've been in this same building since 2002. The grant has allowed us to improve and upgrade the facilities, including reconfiguring the way we work. It means we've been able to move the noisier elements of the processes into the same space, which is much better from a health and safety perspective.
"It has been incredible to have this support through the Towns Fund. The way the grants process has worked was exceptional. We've had such support from Bradford Council who have walked us through the application and supported us every step of the way. It's made a real difference to the business and will continue to do so for years to come."
Councillor Alex Ross-Shaw, Bradford Council's Portfolio Holder for Regeneration, Planning and Transport, explained: "Grants ranging from £1,500 to £315,000 are still available for businesses within – or looking to move to - the Keighley and Shipley Towns Fund Areas, and other businesses are invited to apply.
"It's so positive to see how this funding is already making such a significant impact. It has directly translated into growth for the businesses who have received it so far and the welcome creation of new jobs for the area."
Print and Direct Mail business Fretwell Print and Design, of Goulbourne Street in Keighley, recently received £19,989 towards replacing their printer with a new model. It has created two new production operative roles, to join the 48-strong team.
Joint Managing Director Andy Gillett said: "We produce high-quality printed packaging, literature and direct mail products for many large blue-chip companies and organisations both here in the UK and the Republic of Ireland.
"We used the Keighley Towns Fund grant to purchase a Kyocera 4-colour inkjet machine, enabling us to increase productivity as well as saving time and resources. The machine also means we're making an 86 per cent saving in energy consumption.
"The process in securing the grant was straightforward and we were guided through by Bradford Council. It's an investment that means we'll be able to grow our existing customer base and open up new markets, as the speed of service will make us even more competitive.
"I'd definitely recommend other businesses contact the team to see if they can benefit – this kind of support for local businesses is crucial in the current economic climate."
Ian Hayfield, chairman of Keighley Towns Fund, said: "We are delighted to have made such a significant difference to these local businesses in a relatively short space of time. Keighley has a proud industrial heritage and a thriving and enterprising business community. There is funding available for businesses who would benefit and we're keen to help Keighley's businesses to grow. I would encourage anyone interested in applying to get in touch."
Find out how to apply using this link on the Bradford Council website.