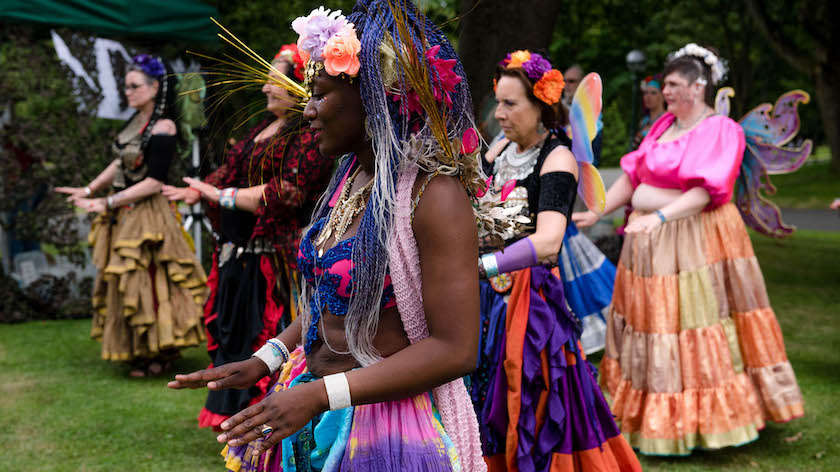 Arts charity Keighley Creative is inviting the women of Keighley to an evening of entertainment to celebrate International Women's Day.
The Big Night Out will feature an all-female cast, with live music, dancing, poetry performances and a bracelet-making craft session.
The free event will take place at The Exchange arts centre in Russell Street on Saturday 12 March, the weekend after International Women's Day, which celebrates female social, economic, cultural and political achievements.
Organisers of the Big Night Out said: "International Women's day is very close to our hearts. It's a day where we recognise the important women both in our lives and throughout history and also stand with the women across the world who are still fighting for fair treatment and equality.
"We wanted to mark this day in a really fun and colourful way with the Keighley Women's Big Night Out, our family-friendly and inclusive event featuring some of the finest local female performers."
On offer at the event will be live music from local ukulele group 3 Chord Max and the popular jazz and blues band The Fingersmiths. There will also be multilingual poetry recitals from the talented Nabeela Ahmed and belly dancing from NorthWind Tribal. A free friendship bracelet-making activity will take place throughout the evening.
Organisers are also looking to team up with local hospitality venues to offer a 'pre-gig' deal for attendees. Event organisers said: "We would love for other local venues to get involved and show their support for International Women's Day by linking up with our event. We're already thrilled to have Azeem's on board who will be offering free poppadoms and pickles for any attendees who dine with them on the day, and welcome other venues to get in touch too."
The Keighley Women's Big Night Out will start at 7.30pm with doors opening at 7pm, and finish by 10.30pm. Under 18s are welcome at the no-alcohol event.
Tickets are free but pre-booking via Eventbrite is strongly recommended to guarantee entry via eventbrite.co.uk/manage/events/266466397167
The event is supported by Bradford Council's Night Time Economy Grant Programme and the National Lottery's Awards for All.