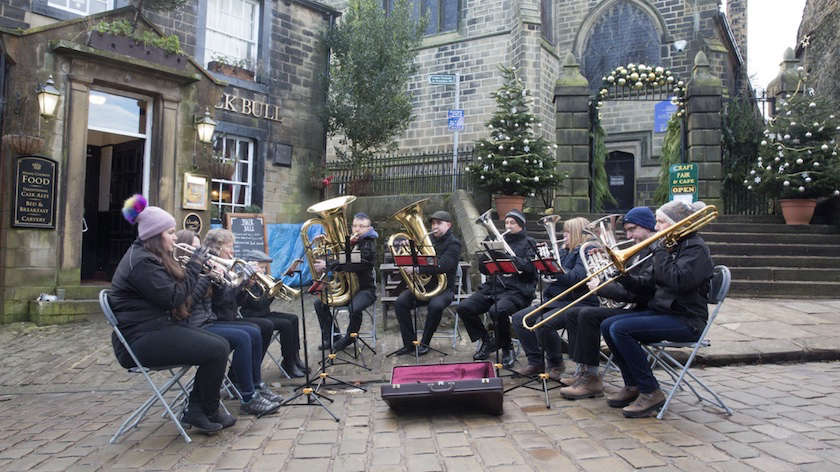 A 'Sparkling Haworth' weekend will kick off a month of festivities in the village in the run up to Christmas this year.
Organisers say 2022 promises to be the best 'Christmas in Haworth' yet, with a magical line up of parades, musicians, entertainers, markets and more.
It all begins with the Sparkling Haworth weekend this Saturday and Sunday (26th and 27th November), including the new Santa Park Run in Central Park on Saturday morning.
The following weekend's plans include a torchlight procession and Santa's Grotto at Central Park Bowling Club.
Then on 10th and 11th December it's Christmas Music weekend in Haworth with brass bands and more.
New for 2022 are two Christmas Artisan Markets in the village on Saturday 17th and Sunday 18th December, when the Haworth Nativity Parade will also take place.
Late Night Shopping in the village will see shops and the Brontë Parsonage Museum open until 8pm on Thursday 1st and Thursday 22nd December
Festive Craft Fairs in the Old School Rooms takes place every Saturday and Sunday through until18th December - and the Keighley and Worth Valley Railway is running a whole schedule of special services throughout December - from the Elf Explorer to the Carol Service Train and their 'bewtixmas' Mince Pie Specials.
Haworth's twinkling trees lining the cobbled Main Street have been put up this year, and shops and businesses are also working on decorated festive window displays.
Ian Park from the Christmas in Haworth committee said: "After a difficult few years for everyone, we're delighted to be able to bring a magical Christmas to Haworth once again. The fact we're hosting additional new events this year is even more exciting. The committee wish to extend a warm welcome and festive cheer to all."
For more details see christmasinhaworth.com