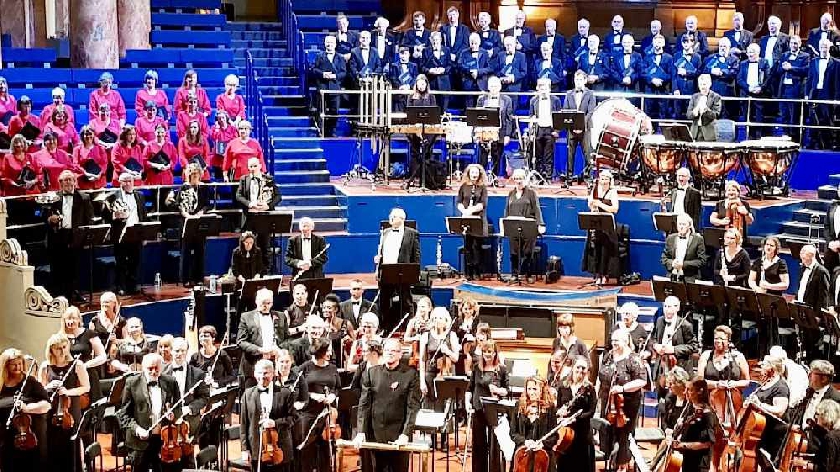 The Glusburn Institute Community & Arts Centre is to hold a special gala event featuring the Airedale Symphony Orchestra next month.
The Last Night of the Proms event on Saturday 11th June is to mark the Queen's platinum jubilee and also her official birthday.
The Airedale Symphony Orchestra will present a mixed programme featuring well-known stage and screen favourites like Pirates of the Caribbean, My Fair Lady and West Side Story, alongside Last Night of the Proms classics including Nimrod, Rule Britannia and of course the finale Land of Hope and Glory.
The orchestra will be feature soprano soloist Rowena Thornton and leader Ian Banks and will be conducted by John Anderson.
Audience members are invited to mark this special occasion by getting as dressed-up or eccentric as they like, whether that's a ball gown or a Union Jack bow tie. They can also take along flags to wave and get into the spirit of the occasion.
The Airedale Symphony Orchestra is widely recognised as one of the leading community orchestras in the UK. Dating back to 1898 and originally known as the Keighley and District Orchestral Society, its name was changed to the Airedale Symphony Orchestra in 1982. Among the many celebrities who have performed with the orchestra over its long history are Isobel Baillie, Percy Grainger, Leon Goossens, Lady Barbirolli, Dennis Brain and Sir Henry Wood.
Tickets, costing £16, are available online from gicac.org.uk or call the Box Office on 01535 630 223.