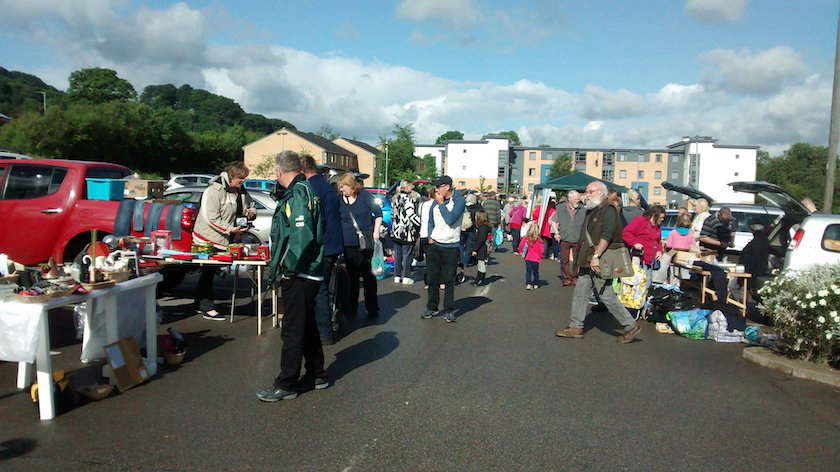 A popular car boot sale held in the grounds of Airedale Hospital is returning next month for the first time since September 2019.
The Friends of Airedale charity car boot sale has been running for more than 20 years - but was halted during 2020 and 2021 because of the pandemic.
Now organisers have announced it will restart from Sunday 3rd April.
The car boot sale is an important fundraiser for the charity which is dedicated to improving the patient and visitor experience at Airedale General Hospital.
Organiser Roger Menary said: "We're delighted to be restarting our monthly car boot sales which are held in the hospital grounds and have always been popular.
"We regularly have as many as 100 to 120 vehicles turning up selling just about anything and everything! It's always been a very popular event with couples, families and individuals from quite a wide area."
The Friends of Airedale car boot sales will be held on the first Sunday of the month from April to September (April 3, May 1, June 5, July 3, August 7 and September 4) at the West car park (P3) at Airedale Hospital from 6am to 1pm. Spaces cost from £10 per pitch: cars wanting to take part can just turn up - there is no need to book.
Friends of Airedale is a group of more than 300 volunteers dedicated to supporting Airedale General Hospital by undertaking a number of roles within the hospital and in the community.
It also raises money to buy equipment to benefit patients and – in the past – has donated between £150,000 to £200,000 worth of equipment and services to the Airedale NHS Foundation Trust each year. You can find out more about the charity at friendsofairedale.co.uk