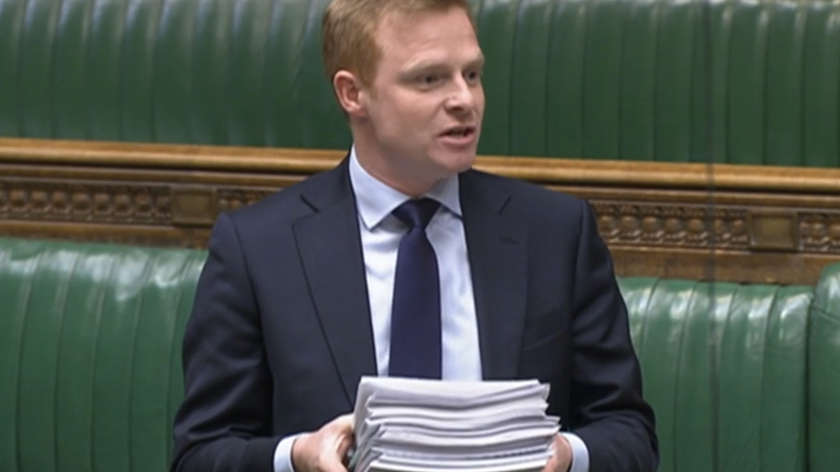 A petition calling for the planned closure of Keighley Household Waste and Recycling Centre to be scrapped has been presented to Parliament by the town's MP.
Robbie Moore spoke in the House of Commons on Monday evening, highlighting that residents were 'deeply concerned' about the consequences of closing the site - including pressure on other tips in the area and a 'severe increase' in local fly-tipping.
The petition, signed by 7,311 residents and organised by Laura Kelly along with Keighley Town Councillor Martin Crangle, calls on Bradford Council to 'immediately u-turn' on their plans to close the facility on Royd Ings Avenue, which has been proposed as part of major budget cuts across the district.
Mr Moore said: "As your MP, it is my job to stand up for our town and make sure that your voices are heard. That's why, following Bradford Council's decision to ignore thousands of residents across our town by refusing to hear our petition, I have presented the very same petition to Parliament, ensuring that our town's voice is heard loud and clear.
"If this petition is good enough to be presented to Parliament then it is certainly good enough for Bradford Council, and it is high time that Bradford Council listen to people in Keighley and U-turn immediately on these disastrous plans.
"Until then, I will keep on fighting to save our tip alongside Laura Kelly, Councillor Martin Crangle and everyone across our town who has taken time to sign this petition to make their voices heard."
Labour's Prospective Parliamentary Candidate and former MP for the town, John Grogan, says he attended last week's public consultation at Central Hall and has also had discussions with senior councillors in Bradford, who he says 'have been listening carefully to the arguments made'.
He added: "I think the point that there is a real danger of increased fly tipping in the town, if the closure goes ahead, is proving particularly powerful.
"As I understand it, over 90% of the public comments made across the whole council area in the budget consultation are about this issue. I am increasingly hopeful that together we can prevent the closure of the site.
"I have been told that detailed proposals are now being looked at which would generate around £150K of alternative savings from within the waste budget. The Council's Executive will meet on Tuesday 21st February and will make final proposals to the full Council who will set the budget on Thursday 23rd February.
"The financial pressure on councillors of all parties is considerable. They have been making difficult choices now for a decade under the austerity imposed by the Government. I look forward to the day when we have a Chancellor of the Exchequer who will provide additional resources to fund all vital local public services."
🎥WATCH: PRESENTING THE SAVE KEIGHLEY TIP PETITION TO PARLIAMENT 💪 If it's good enough for Parliament, why not Bradford Council? Watch me present our petition to Save Keighley Tip to Parliament ⬇️ NOW - Labour-run Bradford must listen and U Turn Immediately. #StandingUpForYou #Keighley #Ilkley #Silsden #WorthValley

Posted by Robbie Moore MP on Monday, January 23, 2023