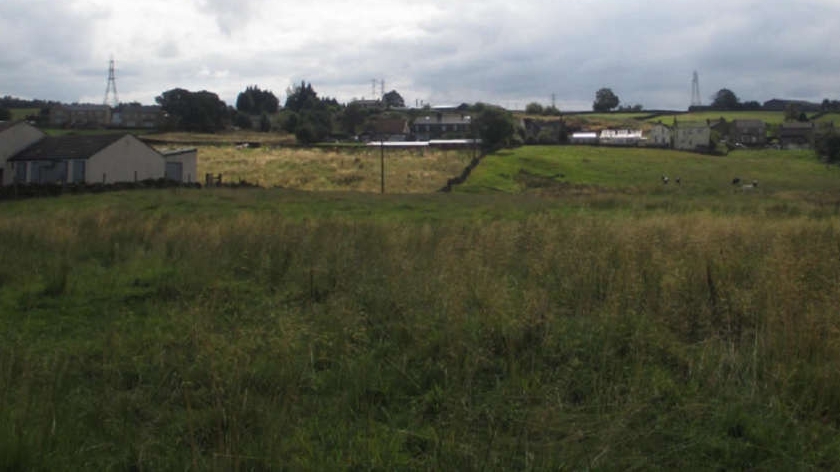 Contentious plans to build over 100 homes on a field in the Long Lee area of Keighley have been deferred after councillors raised numerous concerns about the plans.
During an at times heated meeting of Bradford Council's Regulatory and Appeals Committee on Thursday members raised concerns ranging from the development's impact on traffic to claims future residents on the school run could be stuck waiting for cows to cross the road.
The application for up to 103 homes on fields off Moss Carr Road were submitted to Bradford Council by David Hill Land in late 2019.
Since then 93 people have objected to the plans.
At Thursday's meeting planning officers told members that, if the plans were approved, the developers had agreed to spend up to £800,000 on highway improvements to the nearby Coney Lane bridge – a rail bridge seen as a major traffic problem on the route between Long Lee and Keighley.
Because of this huge amount being allocated for highways improvements, the developers would not need to provide affordable housing at the site – Councillors were told.
Planning officer Stuart Currie told members the reason the application had taken so long to come before the committee was the lengthy discussions between officers, the developers and Yorkshire Water over how to make sure any future housing site did not cause flood issues.
Councillor Doreen Lee (Lab, Keighley East) represents the Long Lee area, and pointed out that plans for housing on the site had been refused in the past. She asked officers, who were recommending these latest plans for approval, what had changed since then.
Officers said there were no recent applications for this site, and that any previous housing proposals for the fields had dated back decades.
Cllr Lee claimed Moss Carr Road was narrow, and provided access for at least three working farms.
Highways officers said the road was actually wider than modern standards, and that many roads in the District have coped with housing and working farms.
Cllr Lee said: "If people in these houses are driving their kids to school at the same time cows are being moved across the road, they'll have a hell of a wait for Nathan Bailey to get his cows across."
She said that the steep hills and cold winters of Long Lee would mean any efforts to get future residents to walk rather than use their cars would likely be unsuccessful.
Councillor Matt Edwards (Green, Tong) said the fact that buses only stopped near this site every hour made it an unsustainable place to build housing.
Mr Currie said: "There is no material consideration to suggest that this site is not suitable for housing.
Objectors at the meeting raised concerns that the development could jeopardise a bid to make an area of land opposite the site a village green – a bid submitted in 2019 but still not decided by the Council.
During the two hour debate on the application Councillors also raised concerns about how the development would effect water run off to neighbouring fields, and whether the access point to the development was in the right place.
Councillor Alan Wainwright (Lab, Tong) said: "To me there are too many unanswered questions. I think this item should be deferred until we get those answers."
Members voted to defer any decision on the item to a future meeting, and asked officers to provide answers to the issues they raised.