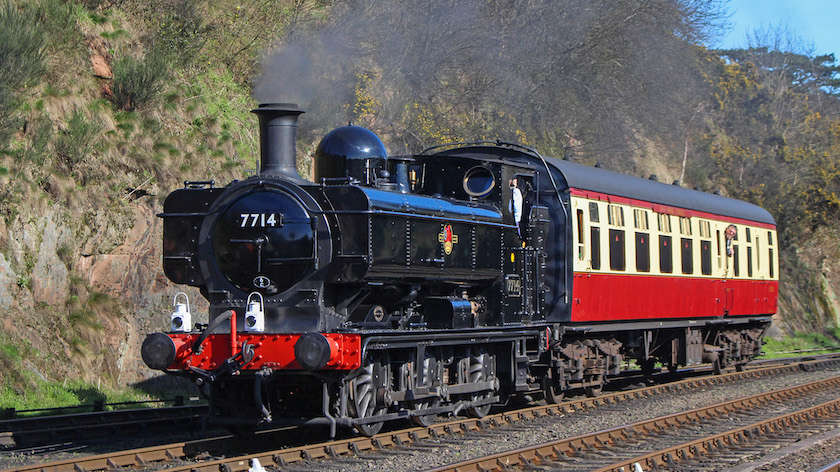 Bradford Council has submitted bids to the government's Levelling Up fund which - if approved - would pay for commuter trains on the Keighley & Worth Valley Railway plus the creation of new business parks.
The Government fund allows every constituency in the country to bid for funding of up to £20m for wellbeing, transport, regeneration or culture projects.
The Keighley bid includes turning the Keighley and Worth Valley Railway into "an enhanced rail transport hub offering workers a fast and efficient commute into the area".
The line is currently only used as a tourist attraction, but the successful bid would see commuter trains using the line, which has stations in Oxenhope, Haworth, and Oakworth.
The Keighley bid also includes a plan to partner with private developers to clear and upgrade six Keighley brownfield sites around local Business Development Zones in Royd Ings and Dalton Lane. The Council says this will provide 32,000 square metres of business space, with the potential to host more than local 700 jobs.
Keighley College and Bradford University Advanced Manufacturing hubs would be reconfigured and expanded to include a high tech facility supporting research and development in emerging technologies such as advanced robotics as part of the bid.
Elsewhere in the district, there is a bid for funding to re-build Odsal Stadium in Bradford as a new "art, culture and entertainment stadium". The facility would include a roof, which the Council says will create a "world-class high capacity sports, entertainment and training complex" that could help Bradford Bulls return to the Super League. It would also allow Bradford to "stage high volume arts and entertainment events".
There is also an application for the Bingley area which would see the reopening and redevelopment of the town's swimming pool, an arts trail for Myrtle Park and a modern new cover for the market square.
Councillor Susan Hinchcliffe, Leader of Bradford Council, said: "Bradford District represents an incredible opportunity for the government to deliver its Levelling Up agenda.
"We have worked hard to develop a range of bold bids designed to unleash our economic potential, deliver jobs and prosperity and address deprivation and health inequalities.
"We are the UK's number on Levelling Up opportunity and if supported, these bids will provide game-changing benefits to the district and our residents."