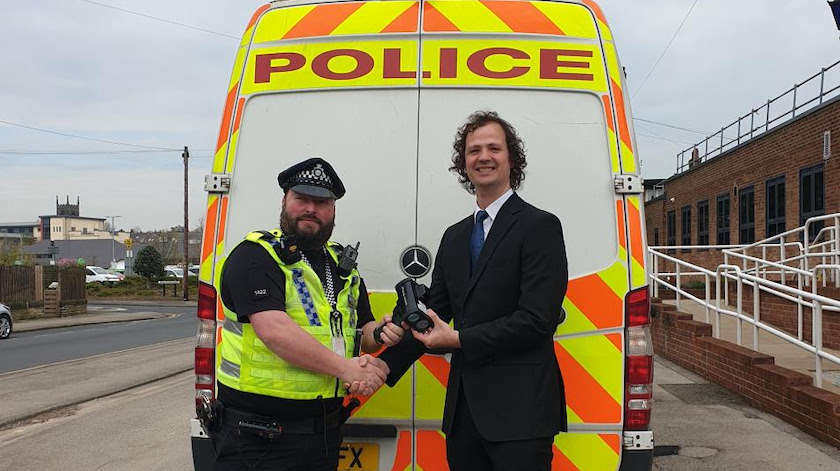 Bradford Council has paid for a new speed detection device to be used as part of West Yorkshire Police's roads policing in our area.
The new hand held Pro Laser device determines the speed of oncoming vehicles and any transgressions can be dealt with by way of a speed awareness course (if applicable), fixed penalty notice or a summons for a court appearance.
Since the handover, the device has already successfully prosecuted a number of speeding drivers on the district's roads.
Cllr Alex Ross-Shaw, Bradford Council's Executive Member for Regeneration, Planning and Transport, said: "We know that speeding is a big concern for our communities and by investing in this latest speed detector we are continuing our commitment to tackle this problem with our partner agencies."
Sergeant Mark Chapman of Keighley Neighbourhood Policing team said: "Road safety remains a top priority across the Keighley area and we will continue to tackle those who choose to put themselves and other road users at risk.
"We welcome the investment into the speed detection device in Keighley, speeding is a concern for our communities, and we continue to raise awareness of the dangers of speeding and the devastating consequences driving at speed can have on our roads."