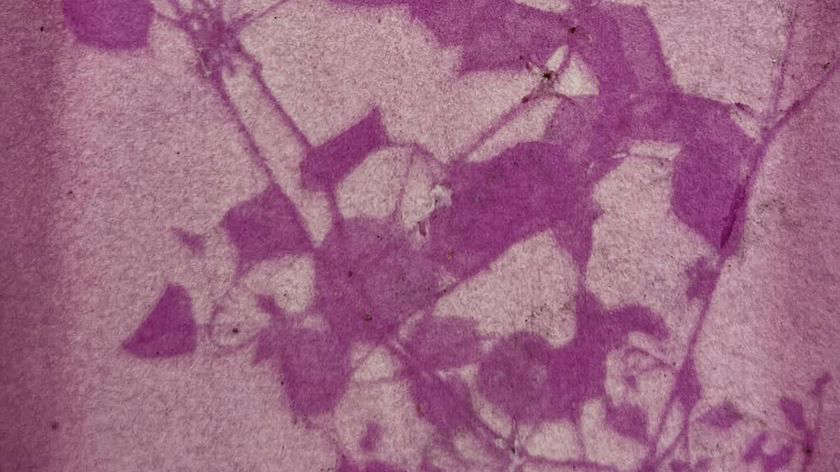 The glasshouses at Cliffe Castle are being covered in photographic images created using plant-based techniques during a Keighley Photo Hub project.
A launch event for the 'Photosynthesis' exhibition will take place on Saturday 3rd December from 4pm, with music and performances alongside the art display.
The exhibition includes work created by local people from the Cliffe Castle Support Group, Keighley College, Highfield Community Centre, Lion's Den Shed and Keighley Healthy Living who have worked with Keighley Photo Hub's director, Lisa Holmes, to learn how to make 'anthotypes' – a heritage photographic process using just sunlight and eco-friendly solutions from different plants.
The result is a diverse range of images which will be transforming Cliffe Castle's glasshouses into a glowing lighthouse of colour throughout December.
Visitors at the event will be the first to see the launch of the lightshow which will be accompanied on the night by a festive soundtrack from Haworth Brass Band and Keighley Rock Choir. Winter warmer refreshments will also be available raising money for Keighley's Good Food project.
A unique projection display which had been created by the Hope Project will also be on display. The "Projections of Hope" display, supported by National Lottery Project Funding via Arts Council England, and by Bradford Council and Bradford 2025, will use everyday objects to project community messages of hope across big distances and onto public spaces for everyone to see.
The Photosynthesis Festive Launch will run from 4pm to 6pm on Saturday 3rd December, after which the glasshouses will be lit up every night throughout December.