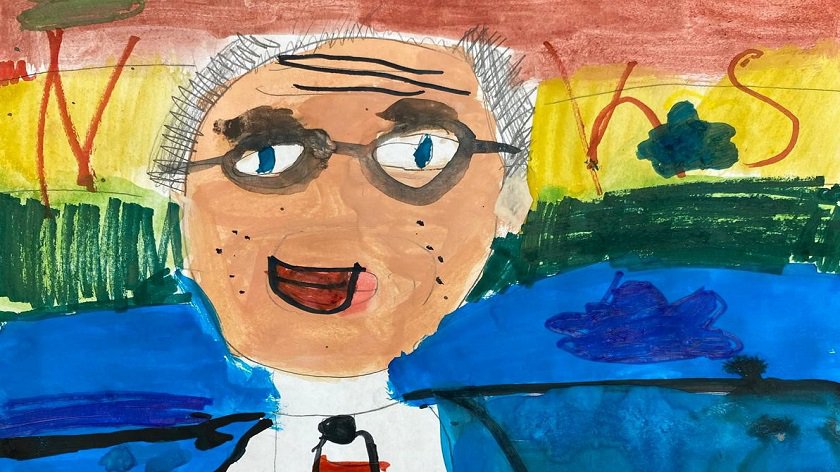 9-year-old Bella from Oldfield Primary School in Keighley was this week crowned winner of Robbie Moore MP's poster competition in memory of the late Captain Sir Tom Moore.
The drawing features a portrait of Captain Tom with a river landscape in the background which is represented by the colours synonymous with the rainbow flag.
Hundreds of posters were received with many now featuring in Robbie's Keighley office window. Posters were received from Oldfield Primary School, Lees Primary School, Haworth Primary School and St Andrews Primary School.
Commenting Robbie Moore said: "I received many wonderful poster designs, however the poster from Bella really did stand out. Her use of colour in the background to depict both the rainbow flag and a landscape is very innovative.
"All of the entries could have been a winning poster. I am sure that Captain Tom's family would be delighted to see them all. My thanks go out to all of the children who took part in the competition and all of the schools who facilitated it."