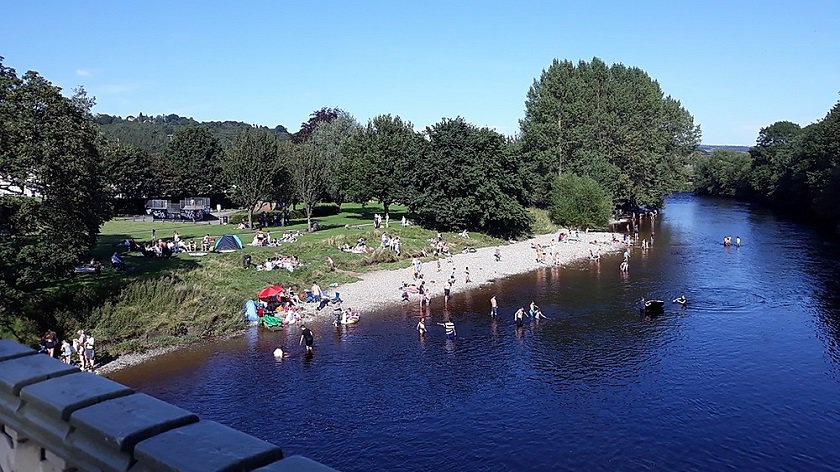 Safe swimming campaigns will be ramped up before Summer in a push to reduce the number of child deaths in the Bradford District.
A new report into child deaths in Bradford lists "unsafe swimming" as a factor in some of the deaths recorded in the past two years, and suggests a big push for safe swimming campaigns as the weather gets warmer.
The Child Death Overview Panel looks at all child deaths in Bradford, and examines what lessons can be learned to prevent similar deaths in the future.
The most recent report, which looks at the 2019-2021 period, has just been published.
It highlights the devastating impact poverty can have on children's health, saying reducing poverty in Bradford would be the best way to prevent child deaths.
Members of the Bradford and Airedale Wellbeing Board, made up of representatives from Bradford Council, public health, emergency services and health bodies, will discuss the report at a meeting on Tuesday (14th June).
They will hear that in 2019/20 there were 74 child deaths recorded in Bradford District, and in 2020/21 there were 68.
Two thirds of these deaths (68 per cent) were children living in the most deprived areas of the district, with child death rates in the most deprived areas being four times higher than rates in the least deprived areas – referred to in the report as "a disturbing pattern."
The report adds: "The message here is clear, we must reduce poverty to save lives."
Around 22 per cent of child deaths in this two-year period were considered "modifiable" – meaning interventions or health campaigns could have prevented the death from happening.
Deaths that fall into this category include deaths related to mothers smoking while pregnant, suicide and some genetically inherited conditions.
Consanguineous unions – where parents of a child are related, accounted for 30 per cent of deaths from genetic conditions.
Another cause of death referred to a "modifiable" is unsafe swimming.
In March 2021 Bradford teen Mohammad Abu Farhan, 14, drowned while swimming at Goit Stock waterfall in Harden. It was one of several drowning deaths in Yorkshire last year.
One of the suggestions in the report is that public health "Ensure safe swimming campaign messages are shared proactively ahead of warm spells and summer."
With temperatures expected to rise by Friday, West Yorkshire Fire and Rescue Service have this week been out in the Shipley area waring people of the dangers of swimming in open water.