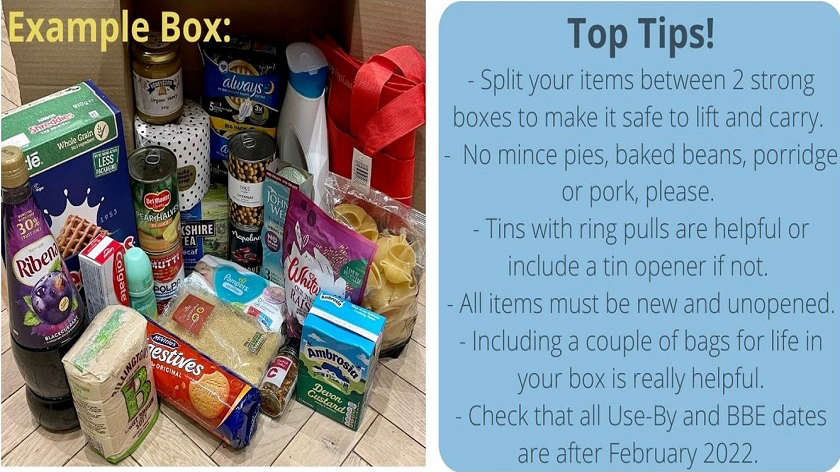 Now in its 6th year, the Wharfedale Refugee Response team is running its annual Advent Appeal.
The team is asking the local community to add one essential, non-perishable food/toiletry item into a box every day during advent.
Filled boxes can be taken to Burley-in-Wharfedale Methodist Church on Monday 3 January between 9am and 5pm.
The vital supplies will be given to vulnerable families via a range of organisations including PAFRAS, St. Vincents, Yorkshire Aid, Refugee Action, Leeds Refugee Forum, BIASAN and food banks.