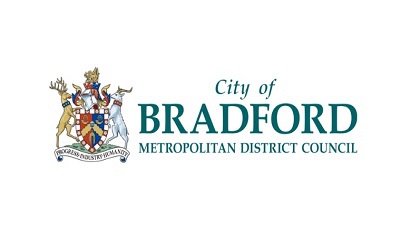 Just 77 people out of the Bradford district's entire population had their say on how the council should spend its budget in the coming year.
This week Councillors will meet to vote on the budget for the coming financial year. The current plan is for a 1.99 per cent Council Tax rise, along with a one per cent social care precept, meaning household tax bills will go up by just under 3 per cent.
Unlike many recent budgets, the proposals that will be voted on on Thursday do not include any job losses or major cuts to services.
A public consultation on the budget was held between December 8 and January 19. At a meeting of the Council's Executive earlier this month, members heard that just 77 people have responded to this consultation. Bradford District has an estimated population of 537,173.
At the Executive meeting Helen Johnston, policy officer, gave members an update on the consultation. She said: "There was a very low participation.
"I can't really say why that is apart from this situation we've all been living through.
"Of the low number of responses, the main concern was around the increase in Council Tax.
"There were concerns about the Council's net zero policy. Of the responses referring to net zero, they were split between the Council doing too much to reduce emissions to the Council doing too little.
"Although they are not part of the budget proposals, there were also responses about the Council's City of Culture bid, which were split between the Council contribution not being enough and it being too much."
The Council has agreed to provide £3m of funding to City of Culture if the bid is successful, although as no decision has yet been made, that £3m was not part of the budget consultation.
A report to the Executive said the main concerns raised about the Council Tax rise was that poorer families would not be able to pay it. There were suggestions that the Council should further reduce tax for poorer families by cutting services elsewhere.
One respondent claimed too much was being spent on "vanity projects" and schemes to reduce carbon emissions.
On proposals to spend £2m over four years to reduce carbon emissions from Council buildings, one respondent said £2m was not enough, and some questioned whether there was actually a climate emergency.
The report details a number of other general comments made by respondents, which ranged from "The Council should listen to the people of Keighley" to "rent empty properties to those who are homeless."
One suggested drug rehabilitation centres should be moved away from residential areas, and another said: "stop wasting money on cycle lanes that few use or ever will."
Council Leader Susan Hinchcliffe said: "It is not too surprising about the low response, as this budget has no cuts to jobs or services." She said it was difficult for the Council to plan too far in the future, as it was waiting for a number of national funding announcements. She pointed out that with inflation currently standing at 5.4 per cent, the rise in Council Tax was actually "a cut in real terms."